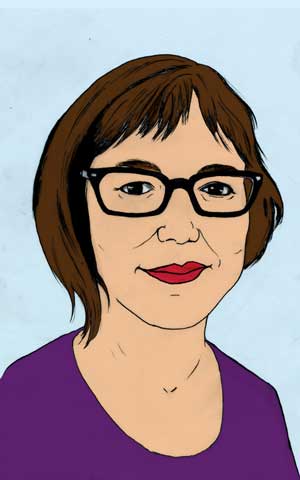 EDITOR'S LETTER
May-June 2017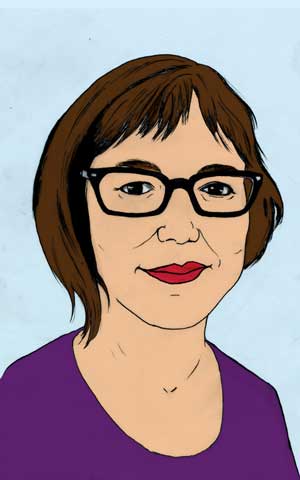 Dear Readers,
When I heard that Chris Kraus' feminist cult book, I Love Dick, was being made into a TV series, I couldn't actually believe it. My first reaction was: How? How could someone come up with a television script of that book? The main "action" in the book is someone writing a lot of letters, or talking about writing those letters, or scheming about how to send those letters—not much action at all. And the art world is a very big part of its gestalt. What would be the appeal for a mass television audience?

Perhaps that's not for me to worry about, but as editor of a contemporary art magazine, what I find baffling is how the art world has become a much bigger place. Have you noticed? Art is everywhere lately. Even at the dentist's office I see art magazines mixed in with People and US Weekly. (Okay, I have been known to leave copies of Artillery at my dentist's office.) The popularity of art has invaded our society in a myriad of forms: billboards, subway stations, display windows, ad campaigns, hotel lobbies, restaurants, even our local deserts! Almost every hip TV series has a scene at an art opening, as if it's as normal an outing as going to the movies or bowling.

Kraus' book I Love Dick being made into a TV series, starring Kevin Bacon as Dick, and Kathryn Hahn as Chris, directed and co-produced by it-girl TV director Jill Soloway, seems to take the cake. The series is centered in and around the art world. Art is what the main characters live and breathe; as artist, art student, art curator, art professor, art writer, artist wannabe. It's all art, all the time.  

Is art normal now? Do "normal" people understand us artists now? I used to think I was special because I wanted to be an artist or that I had talent, which made me different. I thought being an artist was so special that I balked at the idea of even saying I was an artist, if someone asked what I did. My parents didn't know what to do with the idea of their daughter being an artist. It was only when I began to teach art that they were able to utter the word, art.

But isn't that what the art world has been striving for all along? The fairs, the biennials, the triennials, the auction houses, museum blockbusters—all these fairly new establishments were designed to build a larger, broader audience. Admittedly, all artists would like more recognition; who doesn't want their work to be featured on the cover of an art magazine? Kraus expressed in our interview she would have died to get the kind of publicity that her book is received now for the films she made back when she was a filmmaker.

I think we must accept that art is here to stay in a big way, otherwise it wouldn't be infiltrating into the mainstream culture. That's what our issue, Art in the Mainstream, explores. We've got art books being made into television programs; Scarlet Cheng finds art all over our deserts; Zak Smith will tell you about our former president trying his hand at painting; Josh Herman explains the use of museum apps for luring millenials to go see art shows; and Sarah Sargent reports from Washington DC that the Yayoi Kusama exhibit was so popular that there was a lottery for timed tickets.

Come one, come all… art for everyone! Maybe that's a good thing?