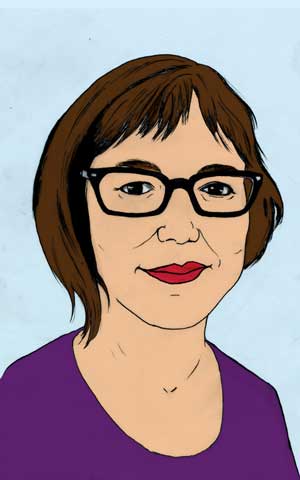 EDITOR'S LETTER
March-April 2017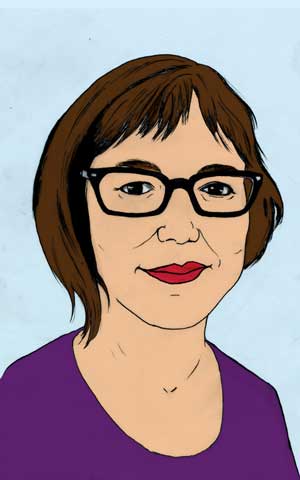 Dear Readers

In our last issue, which came out in January, I wrote about Trump becoming our president and the effect this potentially disastrous turn of events might have upon the art world… or not. In any case, in my last sentence I said that we would not be silent.

Does that mean that every issue will now be filled with anti-Trump–related art? No! But it does mean that we jumped at the first opportunity to address what is happening in our world today.

So, in this issue we focus on contemporary art that deals with our current political climate. When Mexican writer Gerardo Lammers contacted me to ask if I wanted any coverage in Mexico, I had to ask if any artists were responding to The Wall? It turns out that there just so happened to be an exhibition specifically about The Wall in Guadalajara up at the moment, titled "Fuck The Wall." (Please tell us how you really feel.) Lammers writes about the show and interviews some of the artists, which presents a unique opportunity to see what artists have to say about being on the other side of the wall. On our cover, artist Mauricio Cárdenas juxtaposes the point of view, revealing how Mexicans see us… not a pretty picture.

Another artist we feature is Ana Teresa Fernández, who has been dealing with immigration and The Wall since 2012. Minneapolis artists Shanai Matteson and Colin Kloecker address our environment and how water will become a rare precious commodity if we don't take care of our planet. African-American painter Kerry James Marshall, who has a survey show up now at MOCA in Los Angeles, is interviewed by contributor Max King Cap. Marshall has been addressing the absence of blacks in American portraiture for quite some time now. Leanna Robinson reports on the Association of Hysteric Curators, a Los Angeles women artists' organization that revisits history, correcting the void of women in our history textbooks. And Susan Silton is our Guest Lecture: Her work deals with freedom of speech and her special edition postcards are included in every copy of our magazine.

I'm very proud of this issue. Everyone came together, wanting to participate and weigh in with what's going on today. Our columnists didn't hold back either. We have a TREMENDOUS photo of the LA Women's March by our columnist Sights Unscene photographer Lara Jo Regan. Zak Smith can't shut up about the futility of making art about politics. And Calder Yates thinks artists have a responsibility to not shut up. Josh Herman keeps an eye on the daily activity of Trump graffiti: the back-and-forth tagging from anti-Trump to pro-Trump.

I pondered in my last editor's letter whether I, as an artist, would suddenly switch gears and do work about Trump, and I thought that I probably wouldn't. But I think I've proven myself wrong. Here I am, publishing an issue all about artists reacting to important world issues. Artists are speaking up and having a say and wanting to contribute, and not staying silent. I guess I couldn't help myself either.