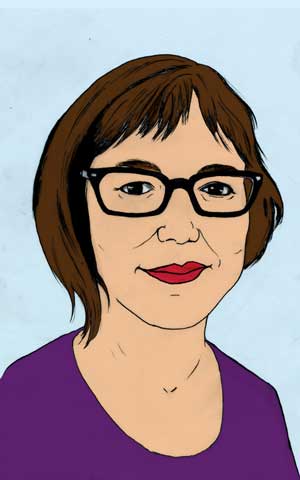 EDITOR'S LETTER
July/August 2016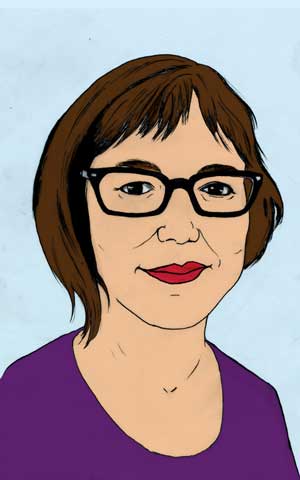 Dear Readers  
 
This is our summer issue, an issue that has become the one I'm not sure matters. It's summer! Who cares about work? Who cares about art? Whatever it is you're doing, you just want to get it over with, and get the hell out.

It's ingrained in us. The warmest season of the year has come to hot town, summer in the city… School's out for summer! That doesn't mean nothin' matters in the summer. Everyone recalls their first summer fling, the pool parties, outdoor concerts, beach blanket bingos and camping by the lake. But work? Forget it!

That summertime attitude doesn't escape the art world either. Most galleries have group shows or dust off what's been hidden in the closet and close early in August. On the other hand, museums will often pull out the stops and present their summer blockbuster shows, ya know, for the tourists seeking to beat the heat.

For this issue we start in New York, that broiling griddle where museums provide the best escape. Gotham contributor Stephen Maine covers Nicole Eisenman's survey at the New Museum, and writer John Haber recommends The Met's rooftop garden for an early evening cocktail, Hitchcockian-style, starring Cornelia Parker's PsychoBarn installation.

The San Francisco art action is heating up too. SF contributor Barbara Morris reports on the latest Minnesota Street Project, DoReMi. She explains why several top galleries moved to a new arts district. Artillery Shoptalk reporter Scarlet Cheng takes in the opening of the long awaited new wing of SFMOMA, and there's a sidebar listing a few new galleries in the city of lights (Gagosian anyone?).

That Larry—he has 17 galleries now! A tony San Francisco location is his latest target. How does he do it? And to what purpose? Why does he need that many galleries? I find it a bit appalling that the art world has become a place where money calls all the shots.

In some ways Doug Chrismas of Ace Gallery, here in Los Angeles, could have easily become, at the very least, the West-Coast Gagosian. But maybe he's just not as crafty as Larry. The rumors and speculations regarding Ace Gallery are put to rest in this issue when Charles Rappleye spells out the documented truth with authenticity and accuracy, and I'm afraid it's not a pretty picture.

Now I'm no expert on how to handle money, especially since I've never really had the opportunity to do so, but it seems that when a lot of money starts accumulating, there needs to be different ways to spread it around and make more of it. Then it becomes necessary to try to become less transparent with all your money. You might even tell people you're broke. So you try hiding it, you become stingy, and you don't pay people. You even start believing that you're broke. Just writing about it makes me paranoid! Imagine actually being in that situation. I'm sort of glad I'm not. I wish Doug Chrismas no harm, but I think he needs to act like an adult and quit trying to pull the wool over everyone's eyes. He's in so deep now that a little of that wool might have slipped over his own eyes. I suppose you could blame it on money.

But who cares! It's summer. Let's get the hell outta here.