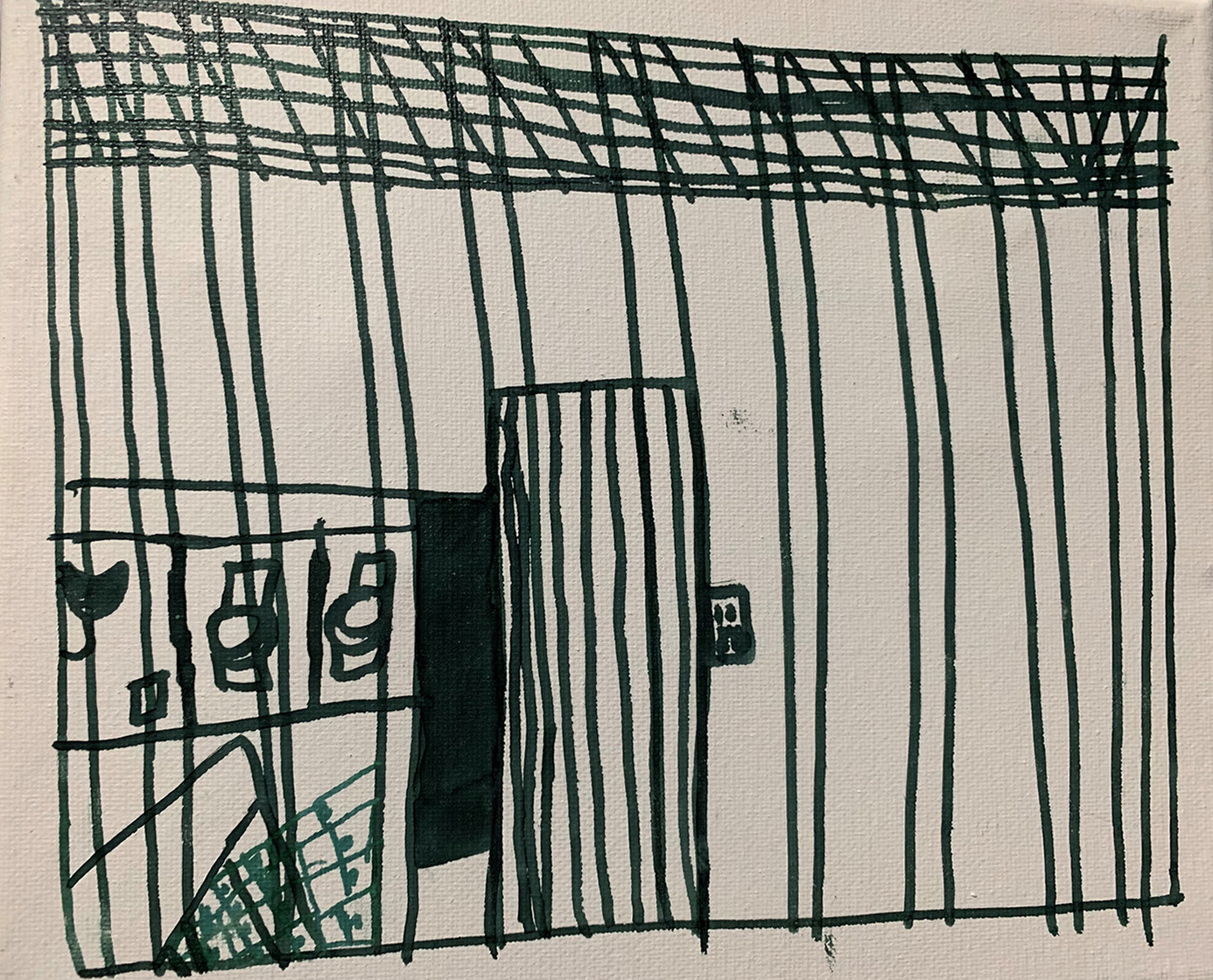 CURATING THE DECLINE OF THE AMERICAN EMPIRE
THE DRAWINGS OF CHILDREN IN DETENTION
On July 4th, CNN's website featured photographs of drawings done by several ten-year-old migrant children who had been separated from their parents by US Customs and Border Protection. After their release from CBP, the Catholic Charities Humanitarian Respite Center, to which the children had been relocated, asked them to depict their time in CBP custody. The children then made accurate drawings of their incarceration, complete with figures sleeping on the floor of the cages in which they lived and CBP authorities wearing hats. The drawings were then given to the American Academy of Pediatrics which brought them to the attention of the Smithsonian Museum of American History. As "the museum has a commitment to documenting the history of the United States as it unfolds," the Smithsonian began considering the acquisition of the drawings for its collection.
It's ironic that the drawings were brought to the public's attention on American Independence Day, a day that celebrates the liberation of a population oppressed by a foreign power. These children were brought by their parents to escape the unlivable conditions in their Central American countries; which would seem a desire for freedom on par with that of the original 13 English colonies in America. But instead of welcoming "the huddled masses yearning to breathe free" as is expressed on the Statue of Liberty, the CBP forcibly isolated the children who made these drawings, ensuring that in El Norte they would find not freedom, but another form of oppression. President Trump's immigration policy favors skilled workers over families but makes little preparation what to do with the rejects after they get here. That can be viewed as either good or bad, but the fact remains that at ten years old, a child is essentially unemployable and, along with their most likely unskilled parents, has no chance of becoming a citizen.
Which compounds the irony of the drawings; these children of negligible worth, even in their confinement and statelessness somehow manage to represent the American "rags to riches" fable. After all, to many artists living in this country, having their work acquired by any museum, let alone the Smithsonian, is a sure sign of success and acceptance and thus an acknowledgement of their skill. But if the Trump Administration's definition of  "skill" only applies to individuals considered valuable enough to pay taxes and be profitable for their employer, the artistic skills of these migrant children are worthless. Still, that isn't surprising with an administration calling for complete termination of the National Endowment for the Arts.
Unfortunately, the situation in which these children find themselves is yet another example of the how American society values art above artists. Although these children will most likely be sent back to their country of origin, for the foreseeable future their drawings will be treated better than most humans on the planet. That in itself is unfortunate; but what's most ironic about the Smithsonian's acquisition of these drawings is that they will forever be valued not for their beauty, but for their representation of a particularly despicable chapter of American history.