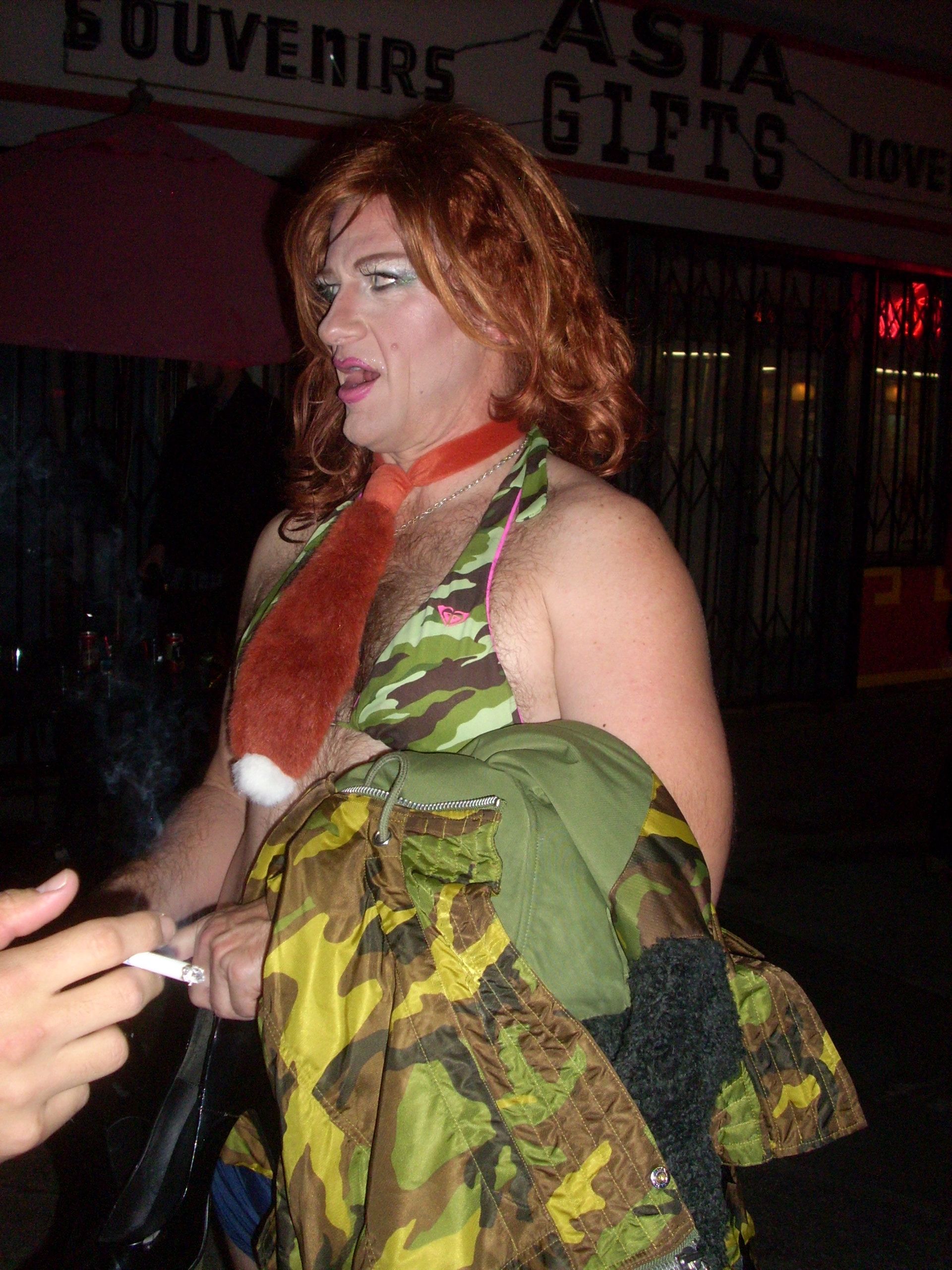 Transformer
Austin Young's "Makeovers!" at The Good Luck Gallery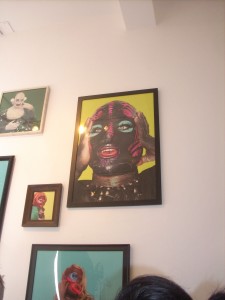 Where are the drag queens (or kings, jacks, and aces of spades or 3's of clubs, for that matter) of yesteryear?  Or simply the troupes of maskers and performers and club personalities one might see at punk and post-punk nightclubs and discotheques, underground clubs and private after-hours parties and sex clubs?  The last really big, almost mainstream club/party of this kind in Los Angeles was probably Dragstrip 66.  More recently, A Club Called Rhonda has opened its doors to those fantasy alter-egos that want a night out of Pandora's box, or just to let their freak feathers and festoonery fly.  But I am not alone in observing a certain decline in this culture and the underground or alternative spaces that supported it in Los Angeles and elsewhere.  (I would add that part of this shifting perspective may simply be my own.  After a number of years essentially working two jobs, certain health issues, and – let's just say the force of gravity – I don't go out quite the way I once did.)  Part of it may simply be a function of club culture's success in pushing mainstream acceptance of certain extremes of fashion, taste, role-play and other behaviors in everyday life.  And part of it may be a function of a transitioning economy that has yet to fully recover from the melt-down of 2008.  Those who once partied like it was 1999 are now working like it was 1899, if they're working at all.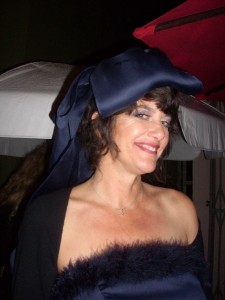 I was reminded of how much I miss it the other night at a pre-inaugural event at The Good Luck Gallery, Paige Wery's hotly anticipated gallery space on Chung King Road.  The event, by the artist and photographer, Austin Young, one of the principal collaborators of Fallen Fruit, was simply called "Makeovers!"  On one level, the event could be seen simply as a teaser for the kind of shake-up The Good Luck may have in store for the Chinatown gallery scene and the rest of the Los Angeles art world (in which case – look out!).  Young and his team of stylists and hair and make-up artists had entirely transformed the space into an elaborate photography studio.  Towards the front of the space, a DJ spun records and at the rear, a small bar was set up with wine, refreshments and Chinese nibbles to slake the thirst and fuel what rapidly grew into a rage of creative energy and activity.  Less than an hour into the event, the place was jumping.  It occurred to me that these people looked ready to pile into cars and head off to a club or discotheque, but by this time, the gallery was itself turning into a disco inferno.  To put it plainly, it rocked.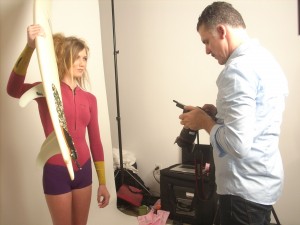 Austin Young has been photographing fashion, celebrities, denizens of L.A.'s club scene, in addition to various art and commercial commissions, for some years now.  At events like these, he's essentially invited the public into his workspace, which may function at its most basic level as a personal styling or photography session, a personal or theatrical (or, conceivably, psychological) lab for role play, or a public/private collaboration towards a purely artistic end.  (There have been more elaborate variations on this, involving a number of collaborators – e.g., the "Traninimal" workshops, and "Your Face Here."). 
Some of the "makeovers" were remarkable.  I wondered why a certain 'goth-Goulue' looked familiar (thinking at first I knew her from an encounter at a club or a bar) until she told me to get out of the way so she could take an iPhone photo of her daughter, who was across the room posing as a surfer.  (In fact, she's a museum director.)  A man wearing a camo flak-jacket, camo-brassiere and little else eventually strutted out statuesque in teetering heels, full make-up and a red-haired wig that made him look like a "Full Metal" Ann-Margret.  There was plenty of carnal knowledge dissemination going on in some of the barely-there get-ups, tricked out with hats, wigs, glittery tops or accessories.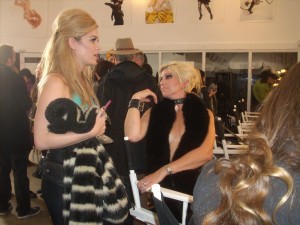 The energy in the gallery made me think of the London club scene of a certain period; and as I listened to Morrissey and Smiths songs in the DJ's rotation, I also thought of Leigh Bowery (who I believe was an early subject of Young's, and clearly an influence).  His spirit was very much alive on this evening (and always).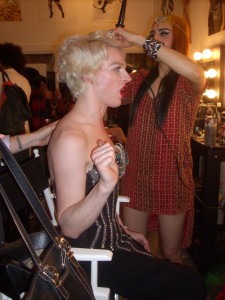 As I considered the blur of gender, pose, make-up and masquerade on parade at the gallery on the drive home, it occurred to me that these public outings themselves mesh with Young's larger art project, including his collaboration in Fallen Fruit – which is really a social art in the most generous and transformative sense.  The dominant motive here is blur – blur across the gender spectrum, aggression and accommodation, the private space and the public or community domain, and, indeed, the biosphere as a whole.  It's about metamorphosis; but also a metamorphosis that takes place in a morphing social space, as well as the built and natural environments.  It's about something uncovered; also rescued, reclaimed or reinvented.  Ultimately it's about something much larger, about sustainability itself.  It's how we hang, fall and pick ourselves up again.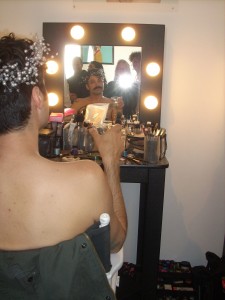 Would you care for a drink?