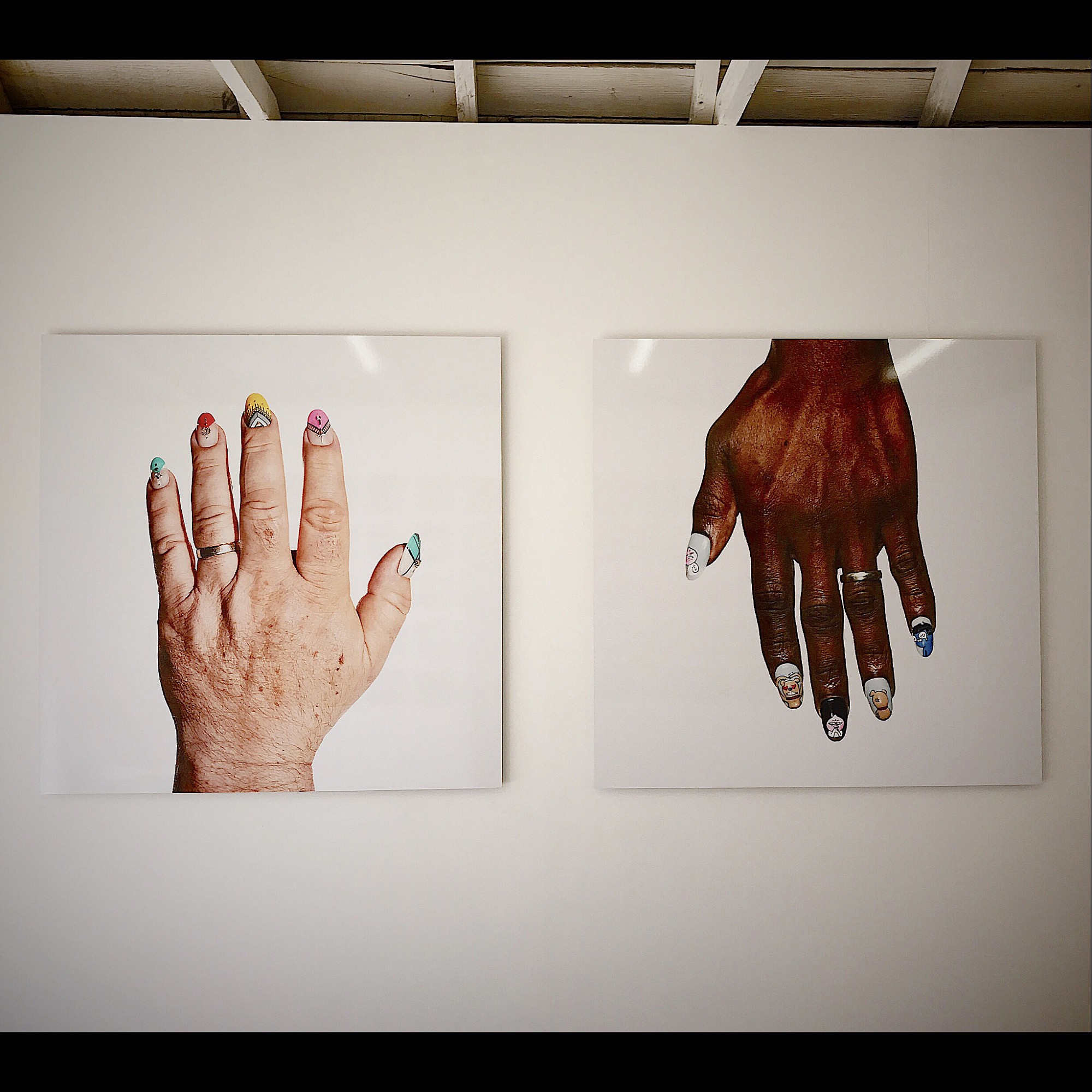 The Situation Room: Seth Kaufman
Seth Kaufman has made a startling new body of work, and has transitioned from sculpture to photography as effortlessly as a caterpillar transitions into a butterfly. Still rigorous and with a keen attention to detail, these images, which largely deal with themes like aging, paternal concerns, love and politics respectively, chart a personal human journey that takes as its central symbol the image of the artist's own hand repeated again in various stylized scenarios.
This is the hand of a father, a teacher, a parent, a thinking man, an angry and concerned American citizen and an artist, and Kaufman uses his own hand as a kind of trope of transfiguring maleness. Across cultures, the male hand reads historically as the hand of power and prestige as well as the arbiter of destruction, yet Kaufman recasts this image. For example in the largest image in the show, the artist's hand is shown with nails painted by his daughter, a kind of quietly demure gesture of love, yet strangely radical in its own right.
The image is at once masculine and feminine and brings to mind artists like Daniel Joseph Martinez who also "marks" the body as a means of deconstructing norms of identity and sexuality. Kaufman's images, printed directly onto aluminum, have an urgency and a humor that creates an interesting and compelling tension.
In the other accompanying body of work, made over the last ten years, the artist charts his own domestic chores — making peanut butter and jelly sandwiches day in and day out for his daughter. The cutting of the bread into shapes and patterns becomes a kind of self healing mantra, and one has the sense that the making of food, as with the making of art is ultimately and always about love.
Seth Kaufman, "Please," April 1 – 30, 2017 at The Situation Room, 2313 Norwalk Avenue, LA, 90041. Closing reception, April 30, 2:00 – 5:00 PM. www.facebook.com/TheSituationRoomLA/