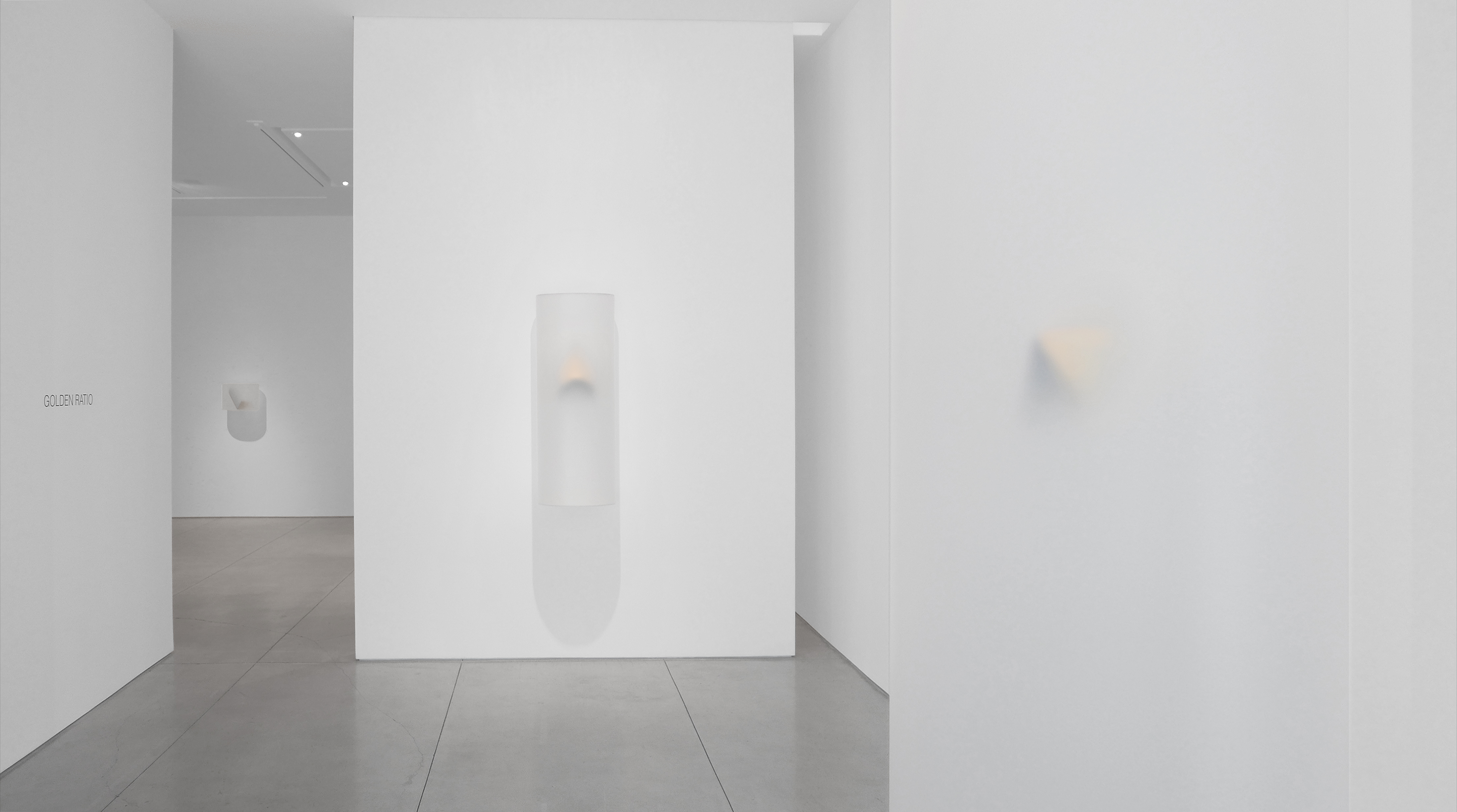 Peter Blake Gallery: Helen Pashgian
If you missed this artist's 2014 "Light Invisible" installation at LACMA, "Golden Ratio," a new show at Peter Blake Gallery presents the opportunity to view Helen Pashgian's colorless elliptical columns. In this exhibition of Pashgian's continued exploration of light and space, there are several tall columns, alongside a number of similarly constructed but shorter discs and spheres. These works, which are all untitled and created within the last few years, are carefully lit from without to show off their luminous inner beauty.
The intention of these pieces, which are made of semi-translucent plastics and range in height from 12 to 90.5 inches, is to have viewers interact with them, to see into them and through them, and achieve a meditative state. They further explore the viewers' perceptual fields, as their forms, shapes and even lighting continually changes as one moves around them. The pieces, when lit by artificial light, radiate outward. Their smooth, polished surfaces, made of heated and then carefully formed acrylic, are inspired in their shapes by geometric forms.
The careful arrangement of these 14 sculptural pieces evokes a sense of visual choreography and musical playfulness.
One of few women artists who embraced the Light and Space movement of the 1960s and 70s, Pashgian also incorporated aspects of Southern California's Finish Fetish movement and its interest in high gloss industrial materials. Working with epoxies, plastics and resins, she embraced the scientific world, even studying at Caltech for a short period, experimenting with shapes, forms and finishes.
"Helen Pashgian: Golden Ratio," November 5 – December 18, 2016 at Peter Blake Gallery, 435 Ocean Ave., Laguna Beach, CA 92651, www.peterblakegallery.com.