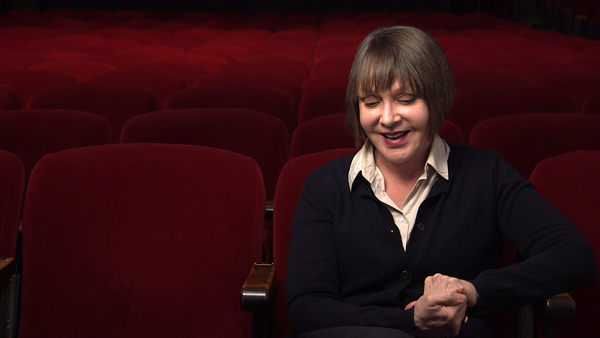 National Telecast Spotlights LA Artists
Season 8 Art in the Twenty-First Century airs this Friday
This coming Friday, September 23, at 9 P.M. ET, PBS will air an hour-long Los Angeles-themed episode, the third installment of a four-episode block called Season 8 of its series Art in the Twenty-First Century.
The series specializes in charismatic, broad-brush but informative portraits of contemporary artists, geared towards a wide audience including laymen and earnest art enthusiasts. Whereas previous iterations organized artists based on loose conceptual themes, Season 8 groups them by city. This theme was chosen because, according to a press release quoting Tina Kukielski, executive director of ART21, the nonprofit organization that produces the series for PBS, "Art is increasingly being defined and described in relationship to a sense of place. In our time of hyper-interconnectivity, where you choose to live and work matters like never before."
In contrast to local shows like PBS' LAaRT or KCET's Artbound, Art in the Twenty-First Century is a national, New York-produced broadcast. As such, this episode presents a segment of the Los Angeles art scene through an outside lens.
Thematically, it reiterates what locals already know. At the episode's beginning, emcee Claire Danes states that LA offers artists "the space, time, and freedom to experiment," a notion recurring throughout. Scenes of the ocean, skyline, and freeways figure prominently. Hollywood is mentioned.
Most significantly, it offers glimpses into the practices of four LA artists: Diana Thater, Liz Larner, Tala Madani and Edgar Arceneaux.
Thater is shown preparing for her LACMA exhibition and discussing her trips to faraway sites like Chernobyl to videotape animals in their natural habitats.
Larner talks about her fascinations with sculpture and geology, and the geneses of her abstract shapes.
Madani explains the development of her whimsically mordant paintings and animations, and how relationships between children and adults differ in American and Iranian folk tales.
Arceneaux discusses his installations, drawings, and performances, and how he felt haunted by Ben Vereen's televised performance at Reagan's 1981 inauguration.
Chicago and Mexico City episodes preceded this. Immediately following, a Vancouver episode will conclude "Season 8." Check local PBS listings for timing.