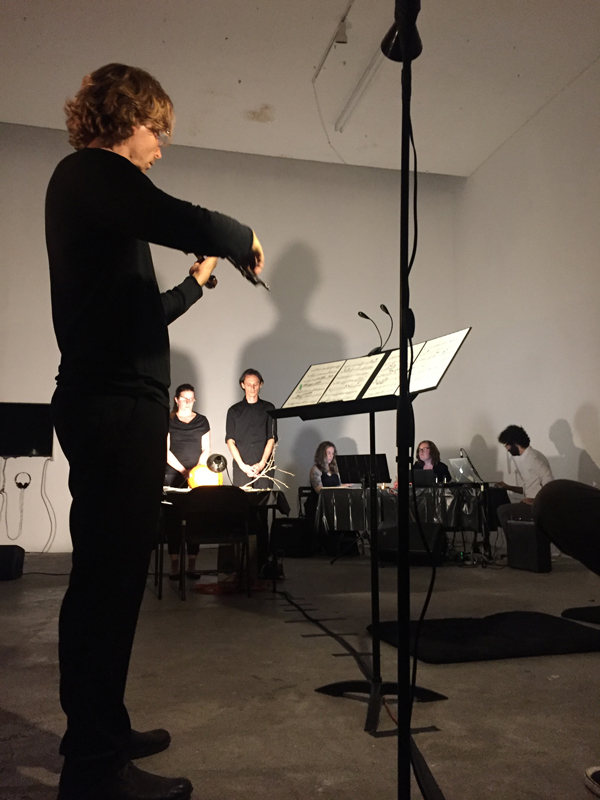 Endurance Challenge at Human Resources
Southland Ensemble presents John Cage: 1975-77
Sunday night was a wild one with the rare Los Angeles rain. This adventurous ride into Chinatown Sunday evening to watch Southland Ensemble presents John Cage: 1975-77 at Human Resources offered promise.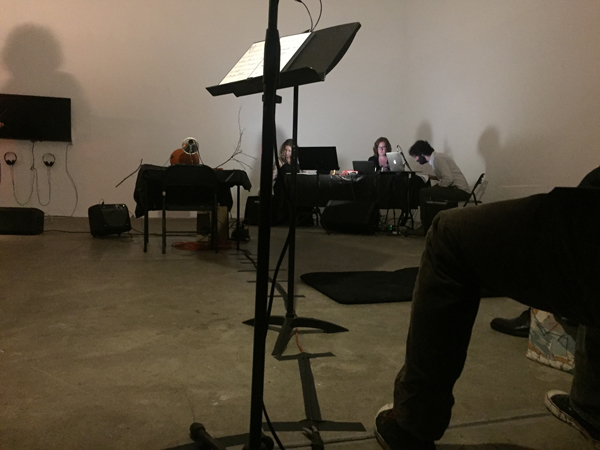 The performance was a straightforward one-hour affair. Bedecked in the obligatory black, the ensemble offered three overlapping performances of Cage's Child of Tree, Cheap Imitation and Renga. The performers were not without their charm and were viscerally committed to their actions. I only wish I could say the same for the crowd.
About 30 people (and a few that wandered in late) made it for an 8 p.m. showing—a fairly easy mix of academics, art kids and budding MFA students. We arrived a bit too late to get chairs, but were offered cushioned mats for the floor where we had an excellent view of all of performances through a sparse forest of skinny legs.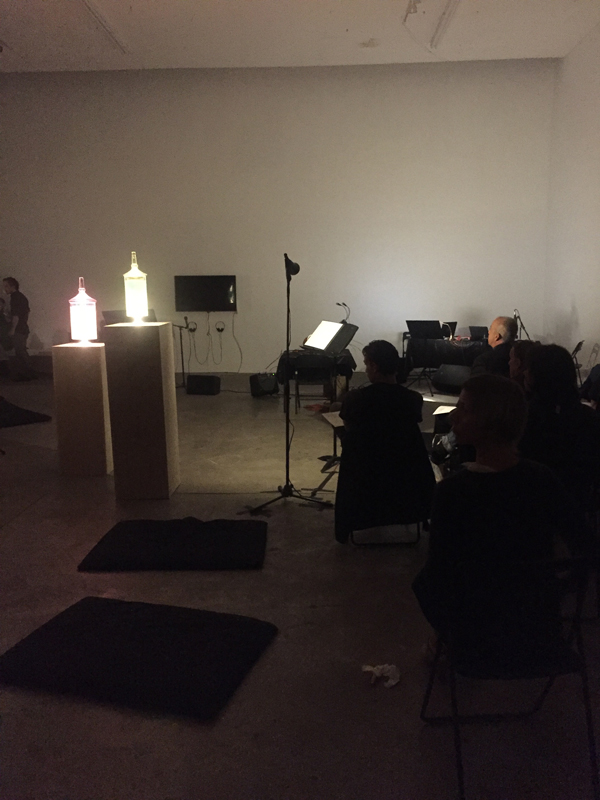 If you've never seen a John Cage performance, you should know it is not necessarily for your entertainment. The Southland Ensemble's interpretations of Cage's pieces were more like an art version of Stomp. This meant that while there are plenty of jarring noises and sudden shifts in visual textures, no one really knows what is going on. After about a half-hour of this, the crowd started to nod off. Those of us who soldiered on were in it solely for the endurance challenge.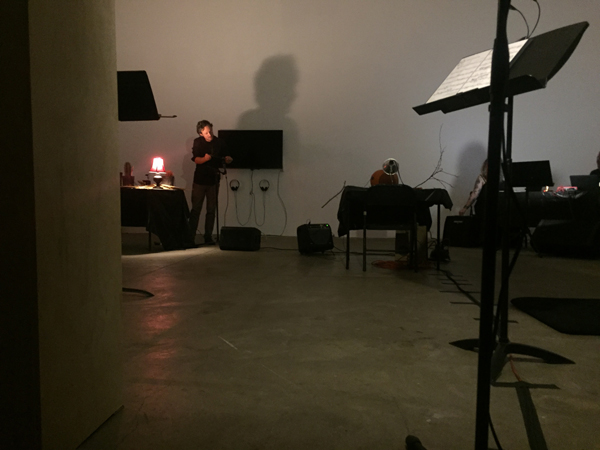 When the show was finally over, the crowd applauded with disproportionate vigor to their attentiveness during the performance—not entirely unexpected. There was much handshaking, picture-taking and guzzling of beer. Or at least I assume so; we had already left before the ovation was over.