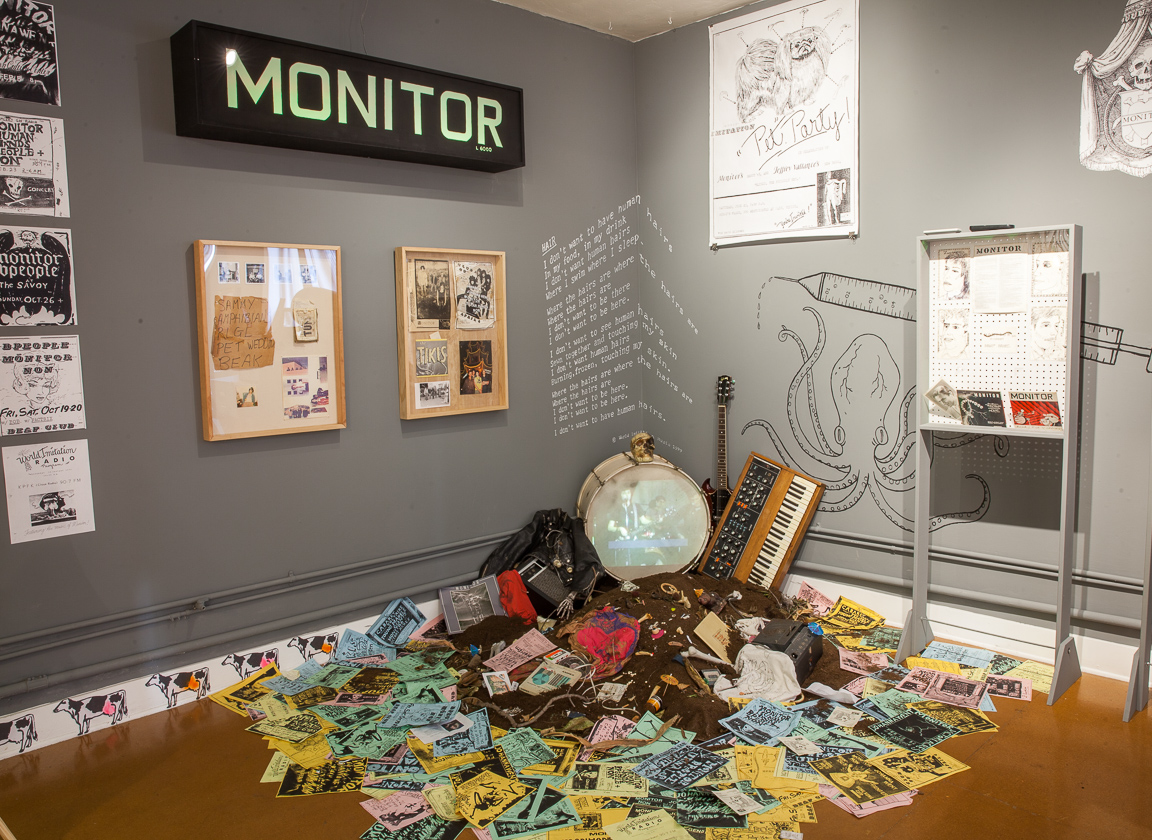 These Days: Afraid of Modern Living
The unassuming These Days gallery, which lies on the second floor off an alleyway in downtown LA, currently houses an impressive installation titled, "Afraid of Modern Living: World Imitation & Monitor 1977–1982." The show features a display of zines, paintings, photocopied reproductions, art objects and sculptures, which makes the small gallery space feel like a smorgasbord of interactive art experience.
Truthfully, the show demands context, and would be best experienced by anyone interested in LA punk in the 1980s and zine culture. The LA collective "World Imitation Productions," was a group of friends that began by making photocopy bizarro mail art, and moved on to form the band Monitor, whose avant-garde punk placed them in the same circles as 45 Grave and Lydia Lunch.
Still, even lacking context, the show transcends being a LA punk shrine, mostly through its installation. The show looks like a display out of the Museum of Jurassic Technology, and the themes that the works explore are both familiar and nostalgic. Even though many of the pieces were created over 30 years ago, they still feel current, with visions of UFOs, outsider culture, paranormal experiences and capitalist western consumerism. The energy of the collective still feels electric, and the brash youthfulness, experimentation and almost naïve exploration into art, still feel very much alive. 
These Days succeeds in presenting the past in a fresh and exciting way, most notably with the interactive elements. Where else can you dig through an old filing cabinet full of old [dated, time-worn] clippings of UFOs and monsters while looking at vintage zines and other archeological finds from LA's past.
Afraid of Modern Living | World Imitation & Monitor 1977-1982, March 4-May 7 2017 at These Days, 118 Winston Street, 2nd FL Los Angeles, CA 90013, thesedaysla.com.