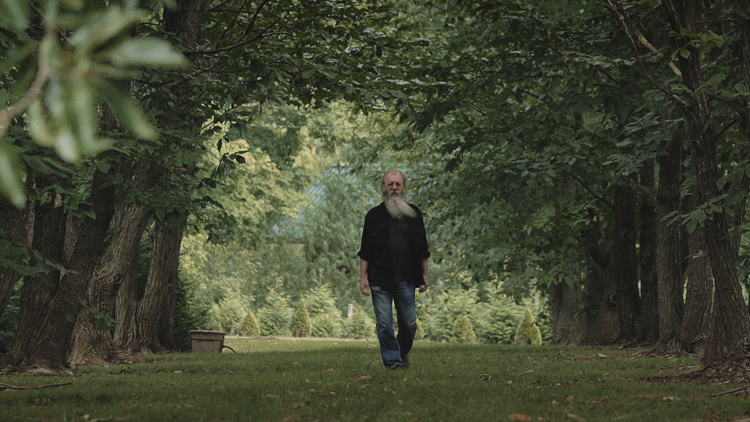 Art of the Prank; NOTFILM
The Ol' Film Flam
Ross Lipman, the legendary film restorationist responsible for preserving the cinematic legacies of Bruce Conner, Kenneth Anger, John Cassavetes, and a cluster of forgotten American neorealist gems including Killer of Sheep and The Exiles, has turned his attention to a more high-profile form of film history with his expansive examination of Irish literary genius Samuel Beckett's sole foray into the movies—1965's short silent narrative Film, starring Buster Keaton in one of his final screen roles.
Lipman takes a notoriously opaque 20-minute wordless black-and-white philosophical chase scene, and unpacks two hours worth of historical context, biographical insights, conceptual musings and structural poetics into NOTFILM (2015), his complex and moving documentary— also black and white, but rarely wordless (except to emphasize the gorgeous score by Bela Tarr's main man Mihály Víg). While there's plenty of down-to-earth making-of grit to feed the viewer's narrative appetite, the heart of the story is Beckett's and Keaton's respective takes on being and nothingness, and who gets to watch.
Charged with the restoration of the avant-garde milestone, Lipman developed a fascination for the work, with its reflexive implications about the ethical and psychological dimensions of cinema, and its curious identity as the meeting ground for two diametrically opposed but deeply similar geniuses of 20th-century culture.
Lipman appears to have developed his obsession just in time, as several of the participants—particularly Beckett's go-to actress Billie Whitelaw and Grove Press publisher and Film producer Barney Rosset are themselves teetering on the brink of the Void in their interview segments. Rossett, whose flickering memories of a missing prologue to the Beckett short sparked Lipman's passion, was the source of the missing footage as well as surreptitious audio recordings of the pre-production meetings.
Luckily, Lipman's scholarship and curiosity are up to the task, and ultimately wind up overshadowing the archival snippets to be the elements of this layered scholarly collage that stick with you after the curtain falls. The balance tips the other way in Art of the Prank Andrea Marini's long-awaited career-spanning overview of the disruptive antics of media prankster Joey Skaggs, whose work holds a mirror up to his medium in a more interventionist way.
It's not that there's any lack of historical context, biographical insights, etc.—but the wealth of historical documentation delivers the real meat of Skaggs' practice, next to which any discursive analysis pales. Since the late 1960s, Skaggs has been planting absurd fake news events into the mainstream media—often staging elaborate theatrical hoaxes with actors, sets, fake websites and business cards and press releases—only to pull out the rug at the peak dramatic moment—to the consternation and embarrassment of the infotainment professionals. Usually the only recourse for big media is to exact revenge through unflattering or distorted profiles—which is why this fair and balanced account is so welcome.
Skaggs' conscious practice as a media hoaxer dates back exactly 40 years to April Fool's Day of America's Bicentennial year, when he dramatically revealed the fictional nature of his highly publicized Cat House for Dogs in court, having been subpoenaed by the Attorney General of the State of New York. That moment was captured on video, and is included in Art of the Prank along with archival documentation of the diet-enforcing mercenary Fat Squad, the Fish Condos, Celebrity Sperm Bank, Dog Meat Soup, WALK RIGHT!, Dog Meat Soup, Maqdananda the Psychic Attorney, and Skaggs' heroic attempt to windsurf from Hawaii to California.
Many of these have unique underlying social or political content. But together they comprise a sustained multivalent attack on a culture that nurtures, sustains, exploits, and even enforces the gullibility of the public. One aspect of the story that this film brings to light is how Skaggs' deceptive practice evolved directly out of young Joey's frustration at the sluggishness and lack of autonomy in his chosen field as a visual artist. The entire symbolic ocean in which we swim, which most of us take for reality, is revealed to be a fabrication. Or as Joey puts it "If I believe that, what else do I believe that's total bullshit?"
NOTFILM
Milestone Films
Written by Ross Lipman
2015 / 128 minutes
NOTFILM screened in LA April 1–9 at various locations
http://filmbysamuelbeckett.com/updates/
Art of the Prank
Relight Films LLC
A Film by Andrea Marini
US / 2015 / 84 min.
Art of the Prank screens in LA April 10th at 8 PM presented by Slamdance Cinema Club at the Arclight Hollywood
http://www.artoftheprank-themovie.com/screenings/