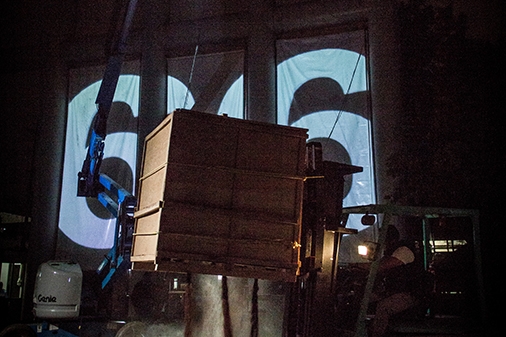 Tuesday, January 16, 2018
8:30 pm - 10:30 pm
631 W. 2nd Street , Los Angeles California 90063
Presented as part of Pacific Standard Time Festival: Live Art LA/LA
A cavernous underground urban space will be transformed for this industrial-strength installation/performance using construction vehicles, tons of soil, and giant projections. Mexican performance collective Teatro Línea de Sombra's Durango 66 (or Duran66o) draws connections between the student protest movement in Mexico in the 1960s and the recent massacres in Mexico attributed to crime syndicates and government collusion, including the mass murders discovered in Durango in 2011 and other recent atrocities. The piece resumes the action taken by a group of students in Durango almost fifty years ago, seeking to reflect on how the social risks involved in privatization and corporate overexploitation of natural resources were not perceptible at the time.
Performed in Spanish and English, with English surtitles.
January 16-18, 8:30 pm
LOCATION: Lower Grand (REDCAT)
631 W. 2nd St, Los Angeles, 90012