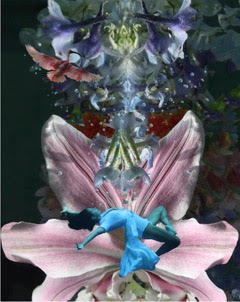 Saturday, January 20, 2018
6:30 pm - 9:30 pm
2736 South La Cienega Boulevard, los angeles California (CA) 90034
What: Art Exhibit Collaboration to Benefit LA County Boys & Girls Clubs
When: Saturday, January 20, 2018 – Reception 6:30pm – 9:30pm
Where: Bruce Lurie Gallery, 2736 South La Cienega Blvd., Los Angeles, CA 90034
Artist: Andrea Bonfils
Subject: "Plunge" into a Fine Art Exhibition and Sale
Online Sale: November 2017 – January 31, 2018
ANDREA BONFILS SOLO EXHIBITION "PLUNGE" GIVES BACK AT ART EXHIBIT IN LOS ANGELES
Award-winning artist Andrea L. Bonfils is coming to Los Angeles to host an exciting exhibit of her fine art paintings and photography which speak to humanity and nature while reflecting her life's experiences. Collectors will have the opportunity to shop for the holiday by purchasing online and viewing work in person (by appointment) before the New Year. The proceeds from the Art Exhibit will benefit the Los Angeles County Alliance for Boys & Girls Clubs and its 140,000 members.
Inspired by environmental and humanitarian concerns, Bonfils explores submerged life as an infinite dynamic and surprise where kaleidoscopes of color are formed by elements of nature. Bonfils captures a stillness that never occurs, thus life becomes art.
Andrea's work is shown in corporate and private collections worldwide, including several Tiffany's & Co. stores in the United Kingdom. Her work can be viewed at many major art fairs including the next LA Art Fair in January or in the permanent collection at The Museum of Encaustic Art.
This Art Exhibit came about from Andrea's previous connection with the Boys & Girls Clubs. Bonfils explains, "As a full time artist for the past 20 years, I can now bridge my former executive role at the Boys and Girls Club of Santa Monica with my efforts in this fundraising event to fund art programs. The humanity element in all my previous non-profit work has been constant. However, it is now more abstractly conveyed in my art."
The Los Angeles County Alliance for Boys & Girls Clubs exists to further the mission for the 22 Boys & Girls Clubs which is; to enable all young people, especially those who need us most, to reach their full potential as productive, caring responsible citizens. "It is important that these funds will be earmarked for after-school visual arts programs. Through our culturally diverse and engaging lessons, we help build creativity and critical thinking skills for all our Boys & Girls Clubs members," stated Mary Hewitt, Executive Director of the Los Angeles County Alliance for Boys & Girls Clubs.
To experience more of Bonfils' work in mixed-media, photography and encaustics visit the Bruce Lurie Gallery: www.Luriegallery.com and www.AndreaArtStudio.com
The Bruce Lurie Gallery was established in the early 1980's in New York's East Village and is now located in Los Angeles' Culver City Arts District. Starting November, 2017, artwork can be purchased online at www.LurieGallery.com (25% of each sale will be a tax-deductible donation and benefit the Alliance). The Gallery will be hosting a solo exhibition for Bonfils with the Alliance during all of January 2018.
Contact Information:
Andrea Bonfils
Artist
www.AndreaArtStudio.com
203-570-3911
andrea@AndreaArtStudio.com
Bruce Lurie,
Owner, Lurie Gallery:
310-876-1780,
info.luriegallery@gmail.com
Mary Hewitt,
Executive Director, Los Angeles County Alliance for Boys & Girls Clubs
www.greatfuturesla.org
310 303-2869
MHewitt@BeGreatLA.org