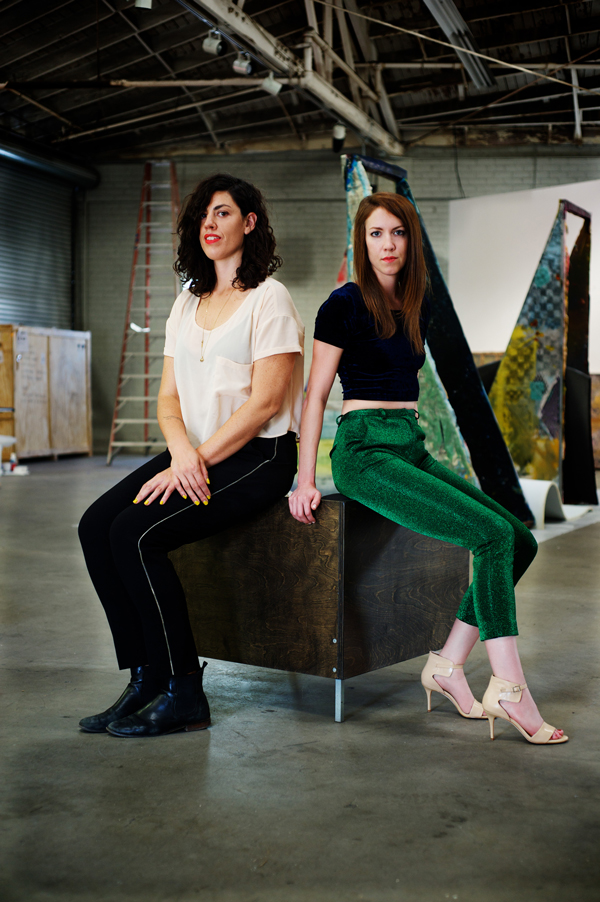 Women Gallerists
Top Female Gallery Directors in LA
1. Shoshana Blank: She and husband Wayne Blank run one of the mainstays of Bergamot Station, Shoshana Wayne Gallery.

2. Kimberly Davis/Elizabeth East: Two directors of redoubtable L. A. Louver in Venice, repping a long list of artist-worthies including David Hockney, Alison Saar, Rebecca Campbell and Gajin Fujita.
3. Naomi deLuce Wilding: Opening gallery Wilding Cran with husband Anthony Cran; she has helped pioneer DTLA as the cutting edge of the LA art scene.
4. Anna Helwing/Sarah Watson: Veterans of the LA gallery world, they now help run Sprüth Magers, Los Angeles.
5.  Mary Leigh Cherry: Co-founder of Cherry and Martin, a must-visit on the Culver City art scene.
6. Davida Nemeroff and Mieke Marple: Their joint venture, Night Gallery, moved from shabby to chic three years ago when they relocated to a spiffy 6,200 square-foot space in DTLA.

7. Shaun Regen: Regen Projects boasts a roster of hot artists—among them Theaster Gates, Marilyn Minter, Doug Aitken.

8. Rose Shoshana: Founder of the Rose Gallery, which features such leading contemporary photographers as Manuel Álvarez Bravo, Jo Ann Callis, Tomoko Sawada.
9. Susanne Vielmetter: Artists at her namesake gallery include Andrea Bowers, Charles Gaines, Mary Kelly.
10. Deborah McLeod: Energetic director of Gagosian Gallery Beverly Hills, she oversees an ever-interesting slate of exhibitions by the likes of Ed Ruscha, Edmund de Waal, Richard Avedon.