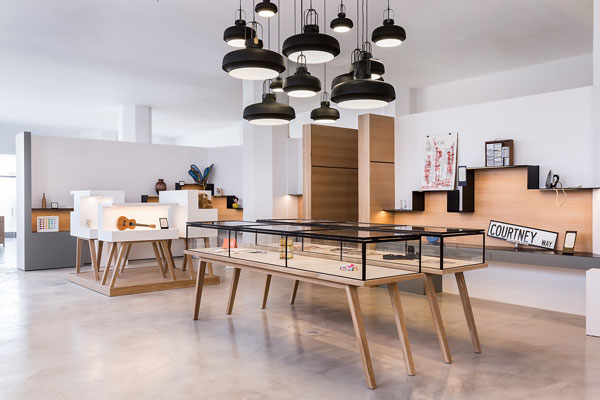 Unlucky in Love
Survivors at the Museum of Broken Relationships
On different occasions I have been told that I am "cold," "unemotional," "apathetic" and other adjectives for not giving a shit. I reason that I was born with a hole in my heart or in my limbic system, remedying outbreaks of rogue feelings alone in the privacy of a tear-drenched, blistering hot shower. It turns out it is the stories of strangers—sometimes twisted and kinky, always hurt and grieving—that can tear my heart apart.
The Museum of Broken Relationships opened this Saturday in Hollywood, displaying donated memorabilia of past relationships accompanied by stories of what these objects had meant. MoBR originated as a pop-up project by a former couple, Zagreb-based artists Olinka Vištica and Dražen Grubišić. The pop-up has now traveled to 27 countries and counting, with the first permanent space opening in Croatia in 2010. In February the Los Angeles location began an open call to donate your relationship memorabilia to the museum, receiving objects almost everyday since.
The inaugural show progresses quickly from light to pitch black: belly button lint that he would stick to their bodies after sex; a pretty blue top worn to the dinner during which her husband announces he's leaving her; a dog-collar light she used to find their dog that kept on wandering away but now she has taken her life and he continues to suffer from depression.
Alexis Hyde, MoBR's director explains a girl donated a dinosaur piñata because it was too cute to toss. I feel something. I have a cute miniature bear from an old relationship. It responds to stomach squeezes with exaggerated smooches followed by "I love you." He returned the bear to me each time we ended. Now a belly press tells me, "I never want to love you again."
A silver watch hangs above a story of how she didn't like the necklace, so he exchanged it for the watch that he then never wore. The hands rotate unhurriedly. Time slows down unbearably when you've lost love and aren't having fun, but it goes on. I check my phone: 1:35pm. Damn it—my parking meter is overdue.
"These stories have been happening forever, they happen all over, and you're never alone even though it feels like that so profoundly sometimes," Hyde says. "These people survived, I can survive too."
Looking for a brighter evening I visit a friend who dreams of being a comedian but tonight wants to talk about his ex-fiancé, a girl he has loved most of his life. He pulls out a framed painting to donate. He painted the two of them together: her, with a messy topknot looking ahead and him facing her with lips puckered.
He says it's no longer frame-worthy. As he slips the painting out, the glass falls with the crack of a breaking heart. Uh oh. I see pangs of sentimentality across his face. Is this a sign that maybe the relationship is still worth a frame?
"Is this a sign that…?" he begins.
"I saw an incredible Chuck Close the other day," I cut him off. "Never realized he worked in acrylic."
I drive home, step into the shower, and let the water run until it's blistering hot.
For more info https://www.brokenships.la/