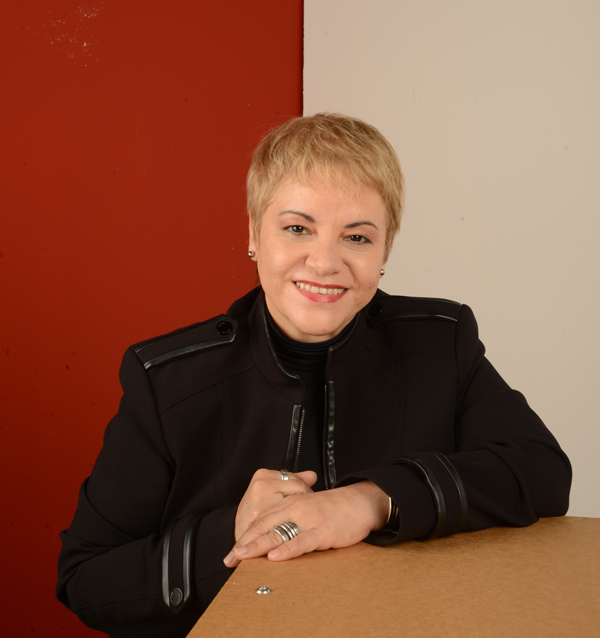 RECONNOITER
Lourdes I. Ramos
Dr. Lourdes I. Ramos was recently appointed as President and CEO of the Museum of Latin American Art in May. Previously, she served as Executive Director and Chief Curator of the Museo de Arte de Puerto Rico for 12 years. She is the first Latina to hold the position at MOLAA.
How has the museum field recently changed for women, specifically Latina women?
The presence of Latina professionals in U.S. museums has increased significantly in recent years. At the present, many Latina professionals occupy positions in direction, leadership, curatorship and museum administration in general. Previously they also had presence, but like in many other professions, the participation was predominantly in non-managerial profiles.
Getty's upcoming Pacific Standard Time exhibitions aim to shed light on Latin American and Latino art's connections to the greater Los Angeles Area, something MOLAA has been committed to long before—since it opened in 1996.  Do you think PST: LA/LA will change MOLAA's mission at all in this regard?
Internationally, MOLAA is recognized for its excellence in terms of dissemination and knowledge of Latin American and Latino art. Projects like PST contribute to show the relevance of MOLAA and its mission and strengthen the scene and contributions of Latin American and Latino American artists in general. PST is an extraordinary example of solidarity and what responsible institutions, managers, artists and sponsors have the ability to build together. Undoubtedly, the mission of MOLAA will be strengthened as PST will allow contextualizing open research and opening a new portal to highlight new resources, speeches and interpretations that merit justice to our artists.
MOLAA has a PST: LA/LA exhibition coming up: "Relational Undercurrents: Contemporary Art of the Caribbean Archipelago," organized by Guest Curator Dr. Tatiana Flores. What are some key highlights we should look for when it opens this September?
The exhibition features 21st-century art of the insular Caribbean through the framework of the archipelago. Recurring themes include race and ethnicity, history, identity, sovereignty, migration and sustainability. These and others are explored in the exhibition's four thematic sections: Conceptual Mappings, Perpetual Horizons, Landscape Ecologies and Representational Acts. With over 80 artists occupying the entire museum, the exhibition includes painting, installation art ,sculpture, photography, video and performance.
What do you think is missing from the Latino/ Chicano/Latin American Contemporary art scene in Los Angeles right now?
There is plenty of talent here… among many other things, a comprehensive cultural re-engineering project that allows management of contemporary arts as a fundamental part of economic and social development. This presupposes but is not limited to: providing greater resources and economic incentives to improve the quality of life of our artists; support and recognize them as integral to economic development of the institutions that represent them; a greater investment by the state to disseminate talents; promotion of academic and formal profile publications and research; arts integration in a proactive way in the school curriculum, among others. Countries like France and Holland, to mention some, recognize the values that unite them through their creators of all epochs. In a context of diversity and cultural plurality, Los Angeles' ability to recognize the contribution of Latino, Chicano and Latin
American artists in contemporary art as generators of economy and social change is fundamental.
What are some of your ideas for ensuring the museum maintains both local and global significance?
The world of ideas is inexhaustible and at present I am in the process of strategic planning. However, I anticipate that every project developed in MOLAA will have as its starting point for fundamental considerations (innovation, inclusion, diversity and accessibility). The priority will be the research, diffusion and contextualization of new content that celebrate the excellence of our creators.