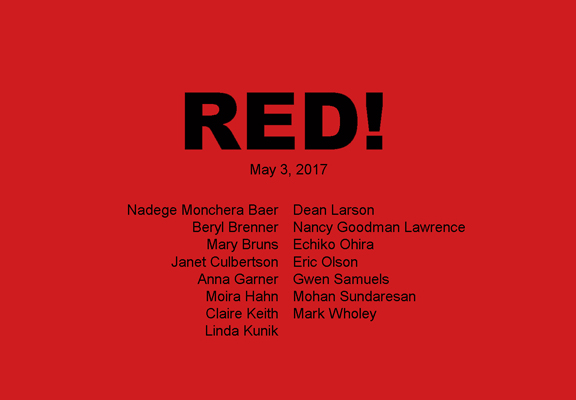 Online Exhibition: RED!
Wow! I can't believe how many of you responded to the call for entries for RED! Thank you! It wasn't easy narrowing it down, but I have chosen 15 images to share with you. Entries from women out-numbered those from men by an almost 3-1 ratio and that is reflected in the final selections. Entries were all submitted by email and were chosen by how they read digitally.

So without further ado, I present you RED!

Beryl Brenner, 
Heaven Shining Down On A Starry Night,
 2017, fused glass, 8" x 8"
Colors are different at night. The darkness changes them. Beautiful stars help us to see Heaven and our spiritual side with greater clarity when the work of the day is done.
 -Beryl Brenner
Mary Bruns

Mary Bruns, 
The Age of Magnificence,
 2015, oil on linen, diptych framed, 46″ x 48″ 
Eric Olson
Erik Olson, 
Red Shoes
, 2017, digital photograph, size optional
R. Dean Larson

R. Dean Larson, 
Classic 55
, 2011, archival pigment print, 11" x 14"

Moira Hahn, 
Red Head,
 1993, watercolor, 20" x 30"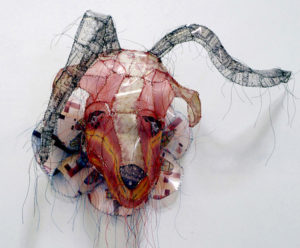 Gwen Samuels, 
Butting Head Ram
, 2014, digital images printed on transparency, hand-stitched to a wire armature, 15" x 25" x 8"
Claire Keith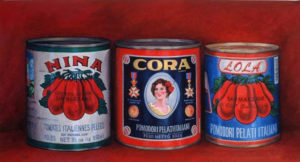 Claire Keith, 
Some Tomatoes
, 1999-2000, oil on canvas, 9" x 17"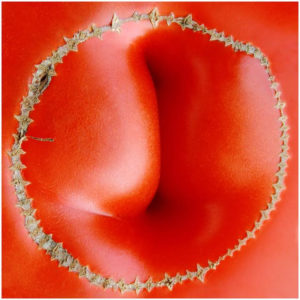 Linda Kunik,
 Ripe,
 2011, C-Print, 48″ x 48″

To be hungry & eat is the perfection of sensuality rarely achieved. 
RIPE
 addresses that sensuality through a collection of luscious & sensual phontographs of heirloom tomatoes from my sustainable garden. 
-Linda Kunik

Anna Garner
Anna Garner,
 Just Below
, 2016, single-channel video, 4:11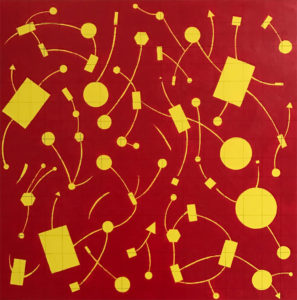 Nancy Goodman Lawrence, 
The Ways We Are Connected #3
, 2017, acrylic on panel,

Janet Culbertson, 
Junk Mail,
 2015, collage and powdered pigments on wood panel, 18" x 24"
Nadege Monchera Baer
Nadege Monchera Baer, 
After Storm,
 2012, colored pencil on Mylar, diptych, 42" x 100"

Echiko Ohira, untitled red II (wing shape), 2011, paper, cardboard, acrylic,
glue, wood backing, 41″ x 49″ x 8″

Mohan Sundaresan ,
 Reflections,
 2007, acrylic on board, 24.5" x 28"
Mark Wholey
Mark Wholey, 
Red Dancers, 
2016, oil, acrylic and Prismacolor pencil on board, 30" x 40"
email: janechafinsblog@gmail.com