The Mystic Art Zone
Off the Beaten Path in Burbank California
It is the area between downtown LA and the Valley, between suburbia and superstition, and it lies between the strip of Halloween stores and the summit of Griffith Park. This is the dimension of imagination, it is an area which we call Burbank, and we're at the Bearded Lady's Mystic Museum.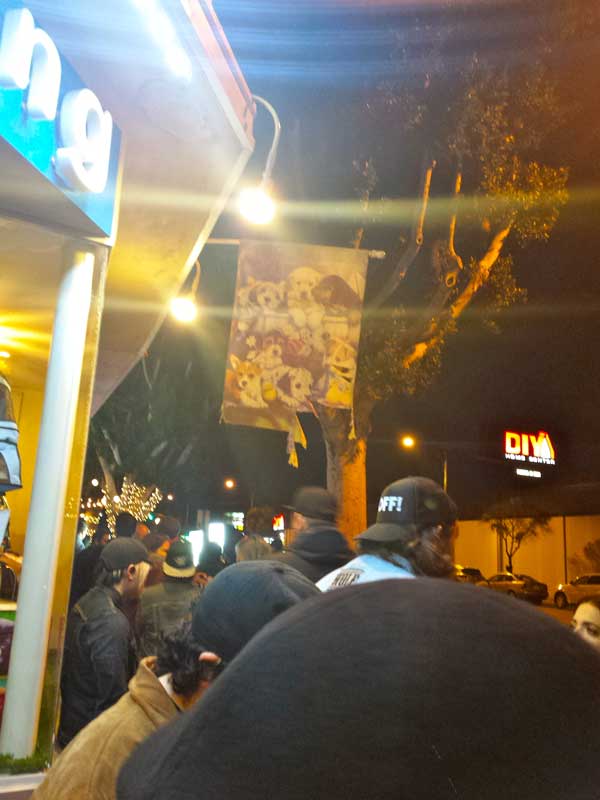 Around 9:30 Saturday night, a horde of Steampunk costumes, beards with beanies, and wannabe My Chemical Romance band members oozed around the block outside the Mystic Museum on Magnolia Boulevard. We shivered in the 50-degree evening for 40 minutes before entering the magical haven of the Hitchcock and Twilight Zone tribute art show. The museum was overflowing with a sea of supernatural nerds and art geeks alike. The complimentary cheese plate was obliterated in minutes, but the wine was fully stocked throughout the night.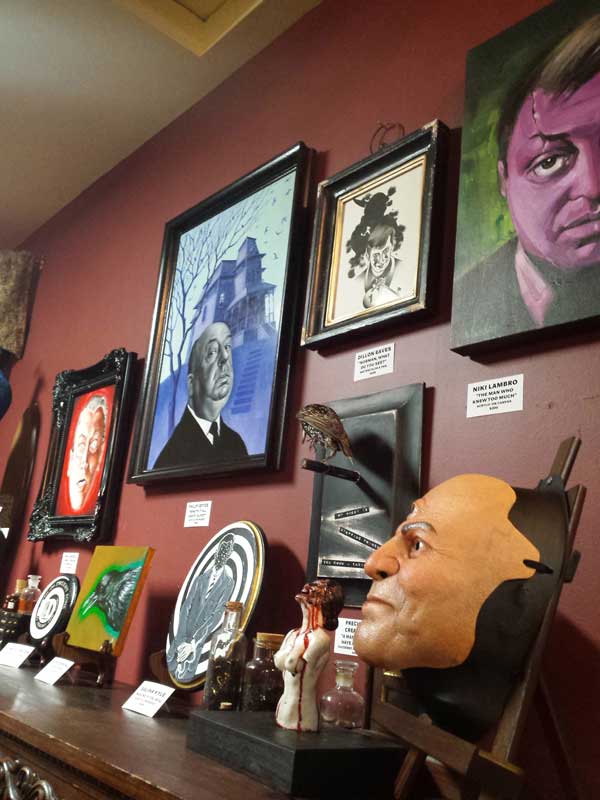 Paintings of Rod Serling, Alfred Hitchcock and Peter Lorre hung between an extensive Ouija board collection, tarot card decks, and pentagram necklaces. Vintage fortune teller games and eccentric magazines were paired with dioramas of classic Twilight Zone episodes (including a chilling reproduction of the airplane in "Nightmare at 20,000 Feet"), a Barbie doll of Tippi Hedren in The Birds (signed by the actress), and some extremely icky, lifelike pig masks of Miss Janet Tyler from the Twilight Zone's, "The Eye of the Beholder." Other creepy paraphernalia included taxidermied deer heads and Perez Hilton's doppelganger.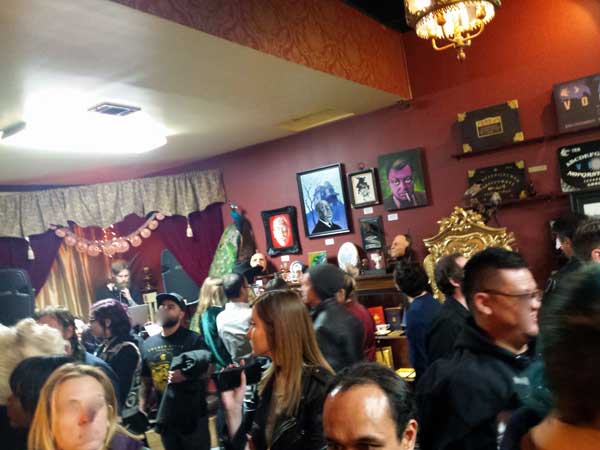 At midnight, the party spilled onto the pristine, moonlit boulevard and soon vanished. We began the evening desperate for a change of pace from the typical art opening, hankering for zany fun. Between a pet shop and a Halloween store in boring, suburban Southern California, we were not disappointed.