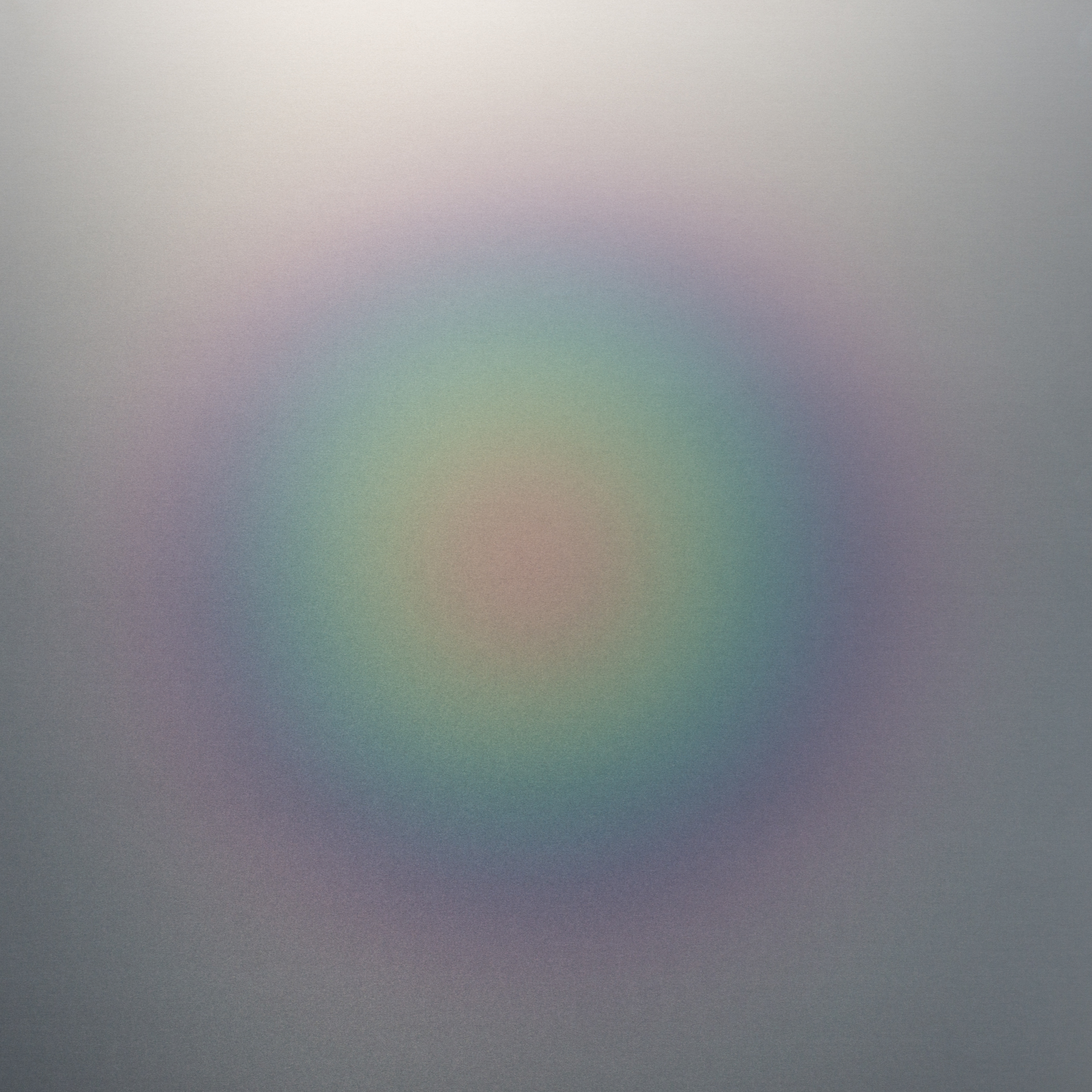 Miya Ando
Lora Schlesinger Gallery
A descendent of samurai-era Bizen sword makers, Miya Ando was first introduced to metalworking as a child while living in a Japanese Buddhist Temple. In homage to her ancestral heritage, she has since looked to this medium (whose impermanent properties convey the transitory nature of being) as a means to convey the basic tenets of Buddhism, which thematically remain central to her practice.

More than half of Ando's 16 new works appearing in her new solo show at Lora Schlesinger Gallery, "Ginga ('Silver River' / 'Galaxy') and Mandala," are painted on metal panels. Among them are several individual works that share the same title: Kumo (all works 2016), the Japanese word for cloud. Feathery wisps, fleecy tufts and other cloudlike formations, all painted in white matte ink, dance across six square panels of stainless Alucore. The reflective quality of these works' metal surfaces is what gives each of these pieces such a strong sense of movement; reflections of the sun's movement seen between the clouds are what draw onlookers to stop and contemplate our environment's constant state of flux.
Pink Aura and Spectrum Aura elicit a similar reaction. A vibrantly colored circular shape, blurred and undefined, like a starburst or supernova, sits at the center of these aluminum panel paintings. Hypnotically alluring, both pieces bring to mind James Turrell's explorations in light and space, which continue to challenge viewers' perceptions. Ando's transformative process of metalworking, which involves grinding, sanding and the application of heat, among other arduous techniques, produces more than enough stimuli for anyone to mull over. Yet, again, it is the reflective quality of her materials that ultimately compels viewers to indulge in a new awareness.

The exhibition also includes a selection of delicately constructed mandalas made of dried Bodhi tree leaves, which, according to Buddhist belief, symbolize peace and happiness. While one might think that the pairing of these seemingly fragile works against Ando's metal pieces would seem incongruous, their union creates a prevailing sense of harmony that speaks to the overarching interconnectivity that exists between our inner selves and the cosmos.

Most impressive among them is Meditation Mandala Grid. Comprising 24 individual mandalas, the set collectively spans 154 inches and stands 90 inches in height. Like Ando's other works, each of her mandalas encourages intrigue. On first glance, viewers are apt to question how she constructed them and by what means. What appear to be hand-sewn webs of intricately woven thread are actually dried Bodhi skeleton leaves, which Ando bleached and dipped into dye for various lengths of time before arranging them monochromatically into entrancing microcosms reminiscent of the galaxy.

Despite the laborious steps of Ando's multifaceted processes, her work consistently reflects a distinct simplicity characteristic of Japanese design. By approaching her work from a Zen perspective, she not only sheds the unnecessary, but she articulates the primary essence of her materials throughout her artwork, which acts—both visually and metaphorically—as an innovative yet apt impetus for true introspective enlightenment.