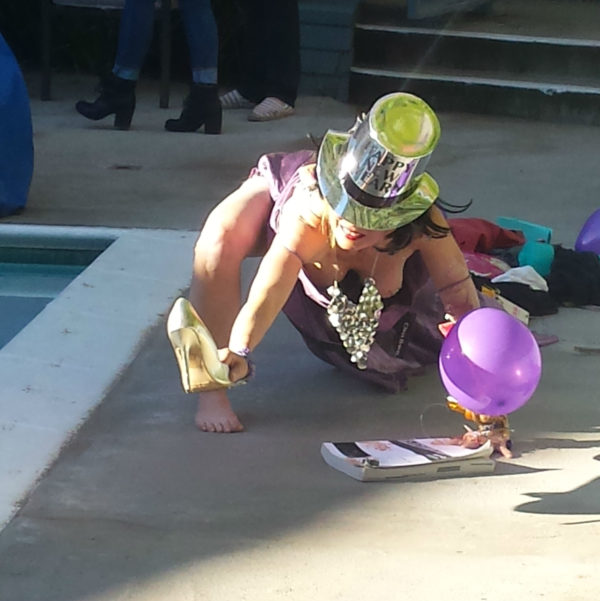 The Fun Art Fair!
StARTup at the Highland Gardens Hotel
Rays of January Hollywood sunshine warmed the rooms at the Highland Gardens Hotel, which hosted the StARTup Art Fair last weekend. The show consisted of an eclectic array of 37 California artists, from sequined taxidermy (Emily Maddigan), to video installations in mason jars (Kimberlee Koym-Murteira), to beeswax and encaustic landscapes (Robin Deneven).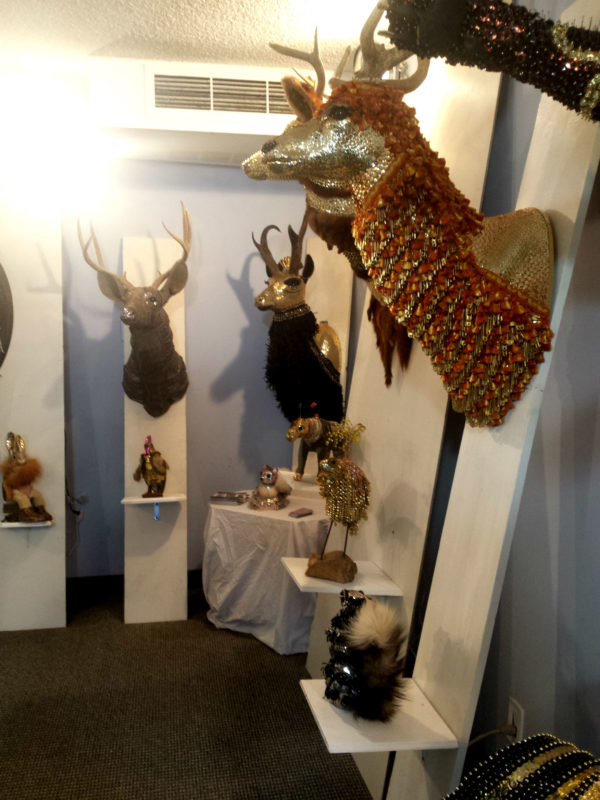 Each artist was designated a hotel suite (including the bathrooms) to exhibit their work. In the late afternoon, while sipping sangria on lounge chairs around the pool, we witnessed a photogenic performance by Jenifer Yeuroukis and StevenMichaelArts. Jenifer, dressed as a disintegrating party queen, crawled at turtle-speed, pursued by StevenMichaelArts, a ghost in a speedo. The glacially slow race around the pool concluded with both artists jumping in the frigid water. Fun fact, adult entertainment star, Ron Jeremy, was watching too.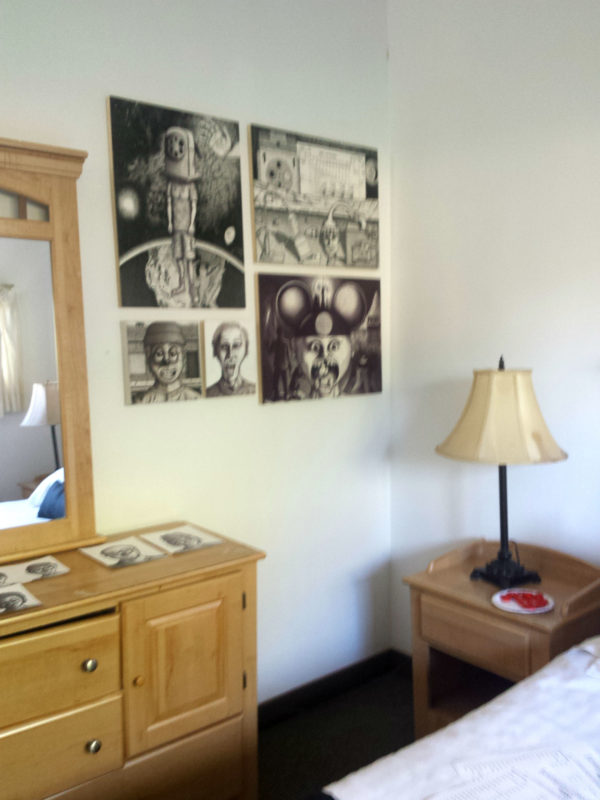 The beauty of the StARTup Art Fair was its display of every corner of the California arts scene, sans discrimination based on gallery representation or MFA programs, posing a delightful contrast to the stuffy LA Art Show earlier this month. Not only were we actually exhausted after two hours, but we also had infinitely more fun. Instead of cheap Instagram photo-ops and overpriced liquor, there were stickers galore, mini cocktail parties on the balconies, and an overall atmosphere of creative community and comaraderie.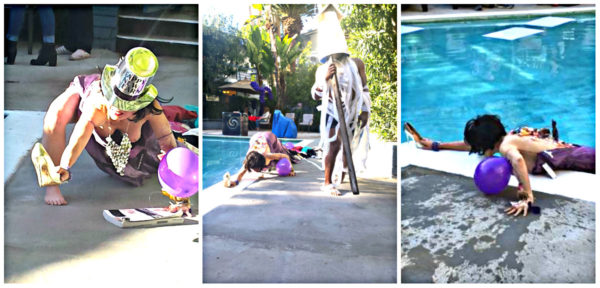 There were the select few, however, who took themselves too seriously (a-hem, Mikey Kelly) who snubbed me when I complimented his business cards because obviously I wasn't about to feed him my paycheck. Minutes later, I bought a photograph by Audrey Heller of a plastic scuba diver figurine emerging from a pile of goldfish. I never thought my art collection would begin with goldfish, but my logic was, this scuba diver surrounded by cheese makes me feel things, and that's what art should do; take my money!