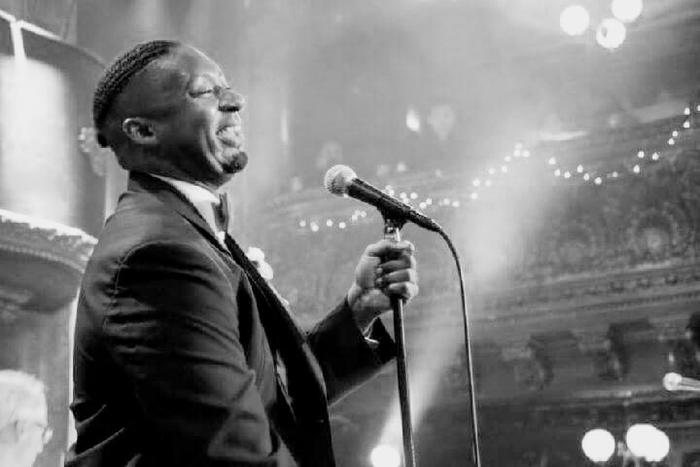 Thursday, November 16, 2017
7:00 pm - 8:30 pm
398 Eddy Street, San Francisco CA 94102
Tenderloin Museum is pleased to announce a special evening of live music from acclaimed vocalist and composer Tomas Jacobs. Songs In The Key of Peace is a musical celebration with thoughtfully curated songs to uplift and heal during trying times.
Jacobs has arranged his set to tell a personal, profound story: finding the inherent goodness of humanity amidst tough times. The singer songwriter will perform original music alongside a selection of songs from the '60s and '70s that serve as an homage to artists who have historically been legends in their respective genres, including songs by James Taylor and Fleetwood Mac, Marvin Gaye's "What's Going On", and Mongo Santamaria's "Afro Blue."
Jacobs will be joined by artists:
Bandmates: Ken Husband on guitar and Craig Kleinman on bass
Spoken Word Artist: Amalie Dumalig
Pianist: Karen Obidah with her daughter on flute
Emcee: Shari Chadwick
Songs In The Key of Peace focuses on helping our friends and neighbors using community support when navigating hardship. For this reason, this concert will be raising donations to support the American Red Cross Disaster Relief Fund, which sends urgent assistance to those most in need nationwide.
Jacobs is a New England Conservatory of Music alumni, and a graduate from Ruth Asawa San Francisco School of the Performing Arts. His debut album The Intro: was released in 2016; Outbound is his newest Sophomore EP. He has performed nationally and locally (PianoFight, Great American Music Hall, SF/San Mateo Jazz Festivals), and has been featured on PBS and local 89.5 KPOO radio. We welcome Tomas back to the Museum following his incredibly moving set at our 1st anniversary party!
Learn more at tomasjay.com
About the Museum:
Tenderloin Museum celebrates the rich history of one of San Francisco's most overlooked neighborhoods. Through history exhibitions, resident-led walking tours, community programs, and the presentation of original artwork, the Tenderloin Museum invites all to learn about the roots of our dynamic neighborhood, and reclaim our city's past and future. The 31 blocks of the Tenderloin District are a microcosm of San Francisco, peopled by immigrants and iconoclasts, artists and activists, sinners and saints. All are welcome to join us in telling its story.
The Tenderloin Museum receives support from the Zellerbach Family Foundation, California Humanities, and San Francisco Grants for the Arts.
398 Eddy Street, San Francisco, CA 94102 / 415.351.1912 / tenderloinmuseum.org