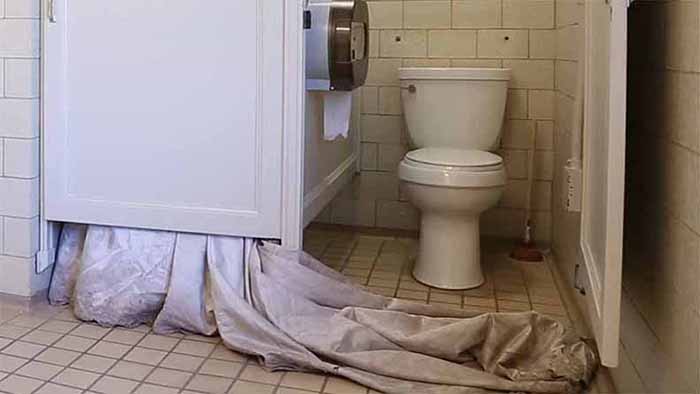 Friday, November 24, 2017
6:00 pm - 9:00 pm
1624 Wilshire Boulevard, Santa Monica CA 90403
The ShowRoom presents "Everything Must Go!"
————
Opening Reception: Black Friday, November 24th, 2017, 6 – 9 p.m.
——————–
Exhibition Dates: Friday, November 24th – Friday, December 22nd, 2017
Hours: Thursday – Saturday, 2 – 7 p.m.,
Sunday – Wednesday, by appointment, call (626) 201-1174
The ShowRoom, 1624 Wilshire Blvd, Santa Monica, CA 90403
SANTA MONICA, CA. – The ShowRoom presents its final show "Everything Must Go!" – a solo exhibition of work by Los Angeles artist Anita Enriquez, who has been in residency at the Santa Monica retail space since September. This show is a culmination of her residency and will close out this location as an exhibition venue.
Enriquez's work deals with archetypes of femininity, cultural norms and personal expectations about the roles we play in society. Her recent work explores these conceptions through the device of the folly. The structures, both real and cultural, are dissected and then reconstructed, but with the seams coming apart.
Enriquez's sculptures are un-reinforced architectural constructions made from inherently unstable materials. The fabric and foam remind one more of upholstered furniture, but without the frames. In their sagging, biomorphic silhouettes, these impotent brutes become jesters mocking the devices modern societies use to establish continuity with a more idealized, heroic and morally sound history. The permanence and monumentality usually ascribed to high architecture are reduced to a performance of received styles and motifs.
The performances that Enriquez captures in her video work are absurd re-stagings of the invisible cultural scripts most of us rehearse throughout or lives. Based primarily on the roles that women assume in modern western culture such as the bride or the nurse and performing expected contemporary social activities like cleaning, shopping or driving, Enriquez attempts to pull back the curtain on what has become some of the key points of contention in the struggle between feminist and traditionalist forces in culture. The everyday settings that she exploits for the performances juxtaposed with the de-contextualized activities make these routines become apparent for the theatre that they are. If, as Shakespeare stated more than 500 years ago, "all the world is a stage" then Enriquez has removed the stage, props and make-up from the everyday activities that help us suspend our disbelief.
About the Artist:
Anita Enriquez recently graduated from Cranbrook Academy of Art with an MFA in Fibers. Originally she worked as a decorative painter while attaining her BFA in Drawing and Painting at California State University Long Beach. Then, while earning a Post-Baccalaureate at The School of the Art Institute of Chicago she took up the mechanized needle. She has won scholarships and awards throughout her schooling and exhibition history. She will be in residency at the Vermont Studio Center in February 2018 for which she also received a fellowship.
About The ShowRoom:
The ShowRoom is a four-month residency project. It is a studio, installation, performance & exhibition space, taking place in a retail space on Wilshire Boulevard in Santa Monica. It's proximity to luxury and design shops, Montana Avenue and Bergamot Station – now in redevelopment provide an opportunity for dialog about commodity, materialism, the flux of Southern California real estate and the burgeoning business of art. Its purpose is to foster exchanges between artists who work in diverse media and themes and to find mutual collectivity around these and other related topics.
For additional info, see FB event page:
https://www.facebook.com/events/1541132789266932/