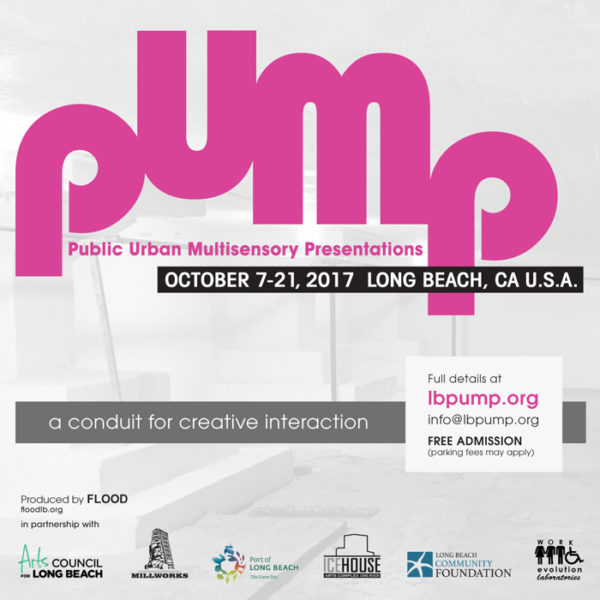 Saturday, October 7, 2017
12:00 am
Various Locations in Long Beach, CA, Long Beach CA
Experience 50+ artist exhibits, presentations, and performances at PUMP …a conduit for creative interactions. Oct. 7-21, 2017
Highlighting works by over 50 emerging and mid-career artists from throughout Southern California, PUMP: Public Urban Multisensory Presentations is an array of exhibits, presentations, and performances that will isolate or link our senses and ways of perceiving. Works will be exhibited in spaces that range from storefront windows and a small park, to a former showroom for Packard automobiles that was built in 1926, and the massive interiors of what used to be an ice storage warehouse near the Port of Long Beach.
All exhibitions and events related to PUMP are free and open to the public.
Parking fees may apply for some locations.
See full artist/event/location details at http://lbpump.org @lbpump