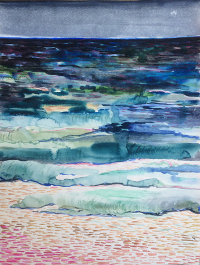 Saturday, July 22, 2017
11:00 am - 5:00 pm
1975 Zonal Avenue, Los Angeles California 90033
Project Satori presents Art Heals – an exhibition celebrating art and recovery.
Project Satori is dedicated to providing long-term mental health support to survivors of sex trafficking and their families. Some of Los Angeles' finest artists have generously donated pieces to our Art Heals exhibition to help us raise funds to open the Satori Wellness Center, where survivors will be able to find hope and empowerment through therapy and art.
The exhibition will be held on the 22nd July at the USC IGM art gallery and includes an eclectic collection of beautiful and unique pieces by the following artists:
Barbara Strasen
Margaret Griffith
Shepard Fairey
Christine Frerichs
Phung Huynh
Nicole Belle
Alex Weisenfeld
Samantha Fields
Laura Cooper
Naomi Scully
Lauren Over
Alexandre Maroutian
Robert Soffian
Joanna Kos
Terry Marks-Tarlow
To enquire about buying any of the pieces at an event on 21st July, please contact us on info (@) projectsatori.org
Find out more at our website:
Projectsatori.org
We hope you can join us.
(Image: Sea Study by Christine Frerichs)