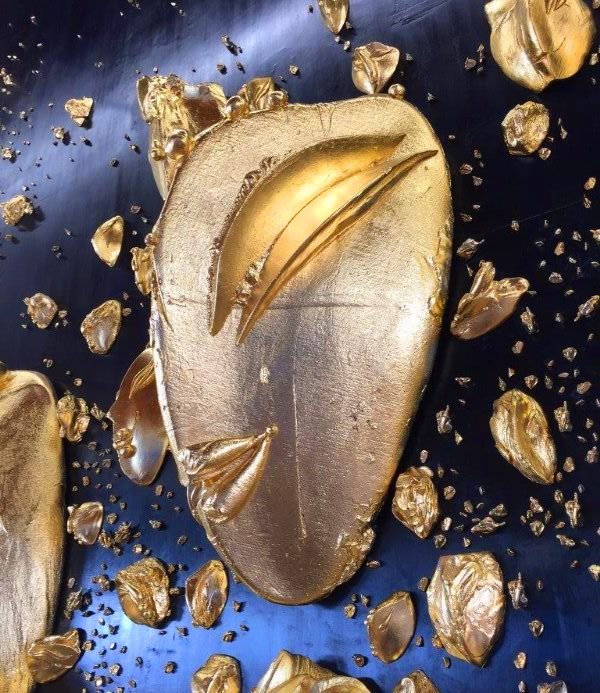 Thursday, April 27, 2017
7:00 pm - 10:00 pm
1318 E. 7th Street, Los Angeles California 90021
PRODUCE HAUS GRAND OPENING
Presenting the Group Exhibition
"WALLS"
A quest for immersive space
THURSDAY APRIL 27, 7-10PM
1318 E. 7th Street, Los Angeles, CA, 90021
Organic light bites + drinks
"These works cannot be entered; they do not modify the interior architecture of the space. But they determine interventions into the space that are at once self-contained and responsive to the particularities of the environment…The artists treat the wall as a site not for composing a mural, but for composing an expanded physical and aesthetic experience. The space is raw; the outside light and atmosphere penetrate it; but the work maintains its self-possession precisely by responding to the vagaries of space, light, and material."
– Peter Frank, 2017
FEATURING NEW WORKS BY:
Zadik Zadikian
Kaloust Guedel
KuBO
And:
Rouzanna Berberian
Gary Brewer
Corey Burns
Clayton Campbell
Yvette Gellis
Gary Paller
Produce Haus – the new name of the Zadik Zadikian Project Studio – is perched on the second floor of an historic building inside the massive 7th Street Produce Market in downtown Los Angeles. The building was constructed in 1918 – the same year that Warner Bros. Studios, the Los Angeles Philharmonic, and Otis College of Art and Design got started. A century later, Zadik Zadikian envisioned transforming the space into a vortex for creative collaboration.
With large windows lining its 60-foot long east and west walls, the atmospheric expanse distills the light-filled openness and vastness that Zadikian feels are the essence of Los Angeles as a place. As artists intervene with large scale and monumental works throughout the architectural context of the building's interior, the ever-changing environment itself becomes the work of art.
Map – Directions – Parking: https://produce.haus/contact – You will enter into the Market space at Market Court, on 7th in between Alameda and Central; you will see a vintage "CAFÉ" sign where the entrance is. Once inside, drive (or Lyft/Uber) to the far end of the very large parking lot. The studio door will to the right – there will be signage indicating where to enter.