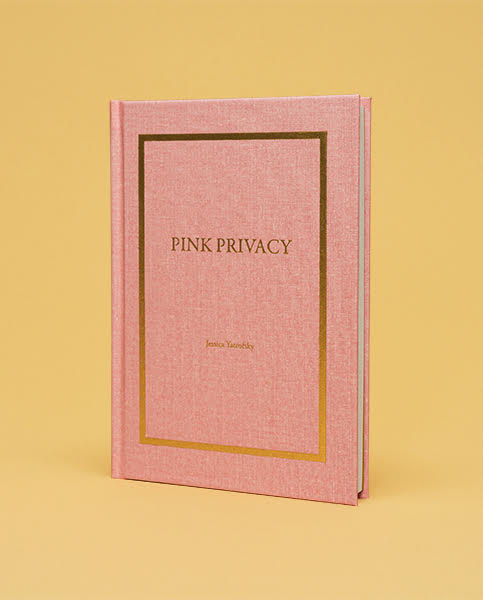 Tuesday, November 7, 2017
7:00 pm - 9:00 pm
141 Front St, Brooklyn 11201
We are pleased to invite you to the official release of Pink Privacy, a new book of poetry from the artist Jessica Yatrofsky.
Known for her spare portraits in film and photography exploring body politics and gender identity, Yatrofsky's work undermines traditional representations of male/female. Following two photography monographs (I <3 Boy and I <3 Girl), Yatrofsky's debut poetry collection turns the artist's gaze inward for an unexpected and fierce self-portrait. Simultaneously funny, sad, and sensual, Yatrofsky's poems draw from high-minded art school theory to schoolyard taunts. The pink linen and gold embossed poetry monograph includes original artwork by Alphachanneling, signed by the writer in a limited edition of 100.
Join us at Berl's Brooklyn Poetry Shop on Tuesday November 7th from 7-9PM, located at 141 Front Street in DUMBO NY.
Hope to see you there!