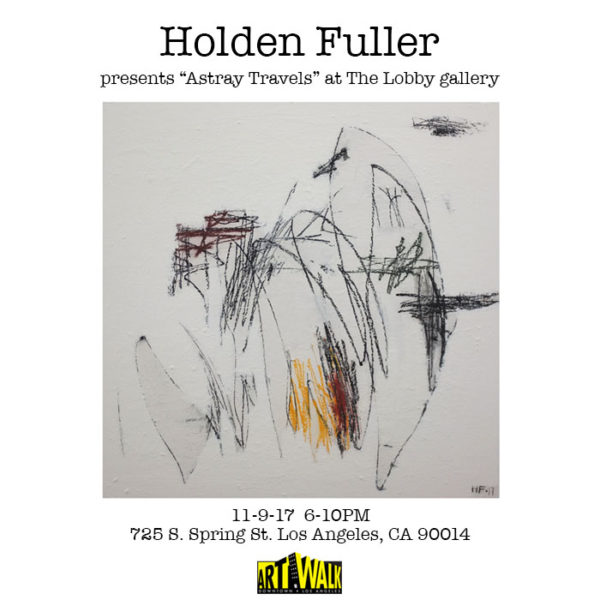 Thursday, November 9, 2017
6:00 pm - 10:00 pm
725 S. Spring St., Los Angeles CA 90014
Holden Fuller presents "Astray Travels" a solo exhibition at The Lobby gallery. The show will consist of paintings and works on paper which Holden has been working on for the last two years.
Opening night: Nov. 9, 2017 / 6-10PM
*please be advised*
If you wish to see the show after the opening night please contact the artist(Holden Fuller) to set up a private visit. This show will not be open to the public after the opening night, unless you have set up a private visit.
Holden Fuller contact:
P: (909)-730-1290
E: Alohalilholds@gmail.com