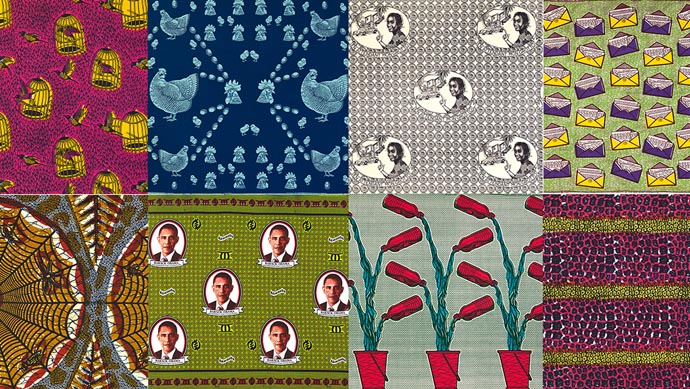 Sunday, July 23, 2017
2:00 pm - 3:00 pm
308 Charles E Young Dr N, Los Angeles CA 90024
Exhibition co-curator Betsy Quick will offer free thematic tours of "African-Print Fashion Now!" Sundays at 2pm on July 23 & 30. Check out our event online for complete details. Don't miss this amazing show before it closes July 30!
The exquisite work of African fashion designers on the international level is the focus of a walkthrough of African-Print Fashion Now! with co-curator Betsy Quick.
Free and open to all.
Parking available in UCLA Lot 4
221 Westwood Plaza off Sunset Blvd
$12 max/day
—
A new generation of designers in Africa and its diasporas presents its works on the global runway. Trained and living in Africa, as well as the United States and Europe, these talented men and women speak an African fashion aesthetic in their own voices, impressing audiences with their formal and informal attire, architectural cuts, and sinuous silhouettes. Designing with African print, they make use of its striking graphics and explosive color in bold statements and daring styles, as they push traditional sartorial boundaries. Citizens of the world, yet rooted in their heritages, this new generation of designers mixes local fashion conventions with global trends. They also combine African prints with other fabrics. Building upon long-established trans-border connections within Africa, Asia, Europe, and the Americas, they make these historic connections known to a worldwide public.