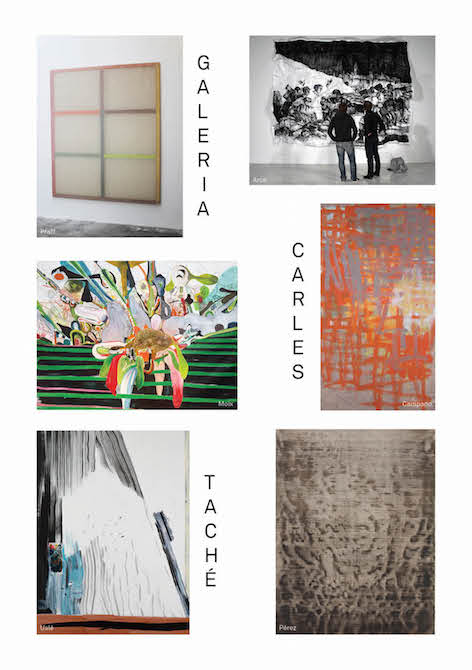 Wednesday, November 29, 2017
10:00 am - 6:00 pm
20 Cross Street, London N1 2BG
No 20 is currently collaborating with Galeria Carles Taché. Founded in 1986 by Carles Taché, the gallery specialises in the promotion of contemporary visual arts.
A group exhibition with Miguel Ángel Campano, Santi Moix, Javier Pérez, Vicky Uslé, Javier Arce and Guillermo Pfaff.
The gallery is a member of the Art Barcelona Association (with Carles Taché as president for eight years). On an international scale, the gallery has participated in promient contemporary art fairs such as: FIAC, Art Cologne, Chicago Art Fair, ARCO, Art Brussels, MACO, KIAF and ShContemporary, amongst others. The gallery regularly collaborates with other galleries, institutions and foundations, both on a national and international scale.
Since its opening, Galeria Carles Taché has been distinguished with several awards such as the 1987 and 2000 ACCA awards by the Art Critics Association, the 1990 City of Barcelona Award, the Freedom Award of the International Center for Peace in Sarajevo in 1995 and, more recently, the GAC Award at the gallery for its trajectory in 2013.
The gallery represents a number of leading established Spanish artists as well as many internationally recognised practitioners including Cornelia Parker, Tony Cragg, Michael Joo and Keith Tyson. It also incorporates "Tat Art", a project gallery which deals with emerging talent.
For more information please visit: www.no20arts.com