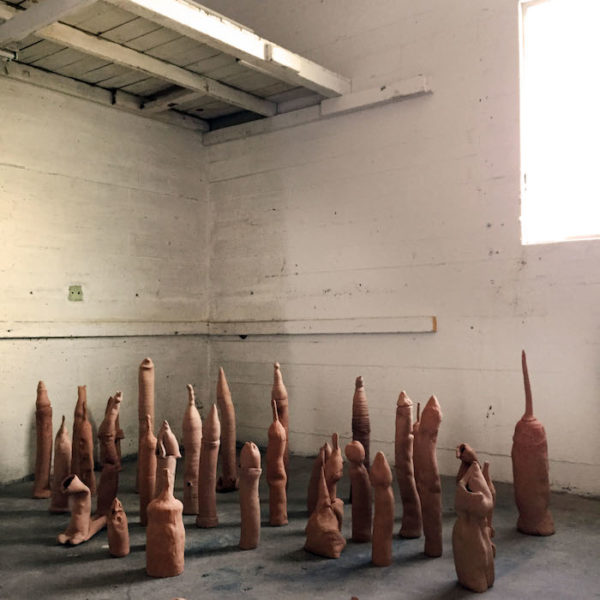 Saturday, November 4, 2017
7:00 pm - 10:00 pm
5390 Alhambra Ave. , Los Angeles CA 90032
NowSpace is pleased to present brittle peace, a joint exhibition by current artists in residence, Emily Marchand and Lena Wolek.
Marchand and Wolek will be presenting the culmination of their month long residency, supporting the ongoing dialogue the artists have established over a number of years. Although the artists have worked closely, sharing ideas and a fondness for materials including ceramics, textiles, and food, brittle peace will mark their first ever collaborative effort and the beginning of an ongoing practice creating work synergistically together.
During their residency, Marchand and Wolek use material to explore labor and production amidst current political and social climates, creating an ambitious installation consisting of hundreds of unfired clay "bullets" assembled into an army– a fitting installation for NowSpace, a former munitions factory during WWII. In addition to installation, new ceramic and textile works created individually by Wolek and Marchand will be on view in the main gallery.