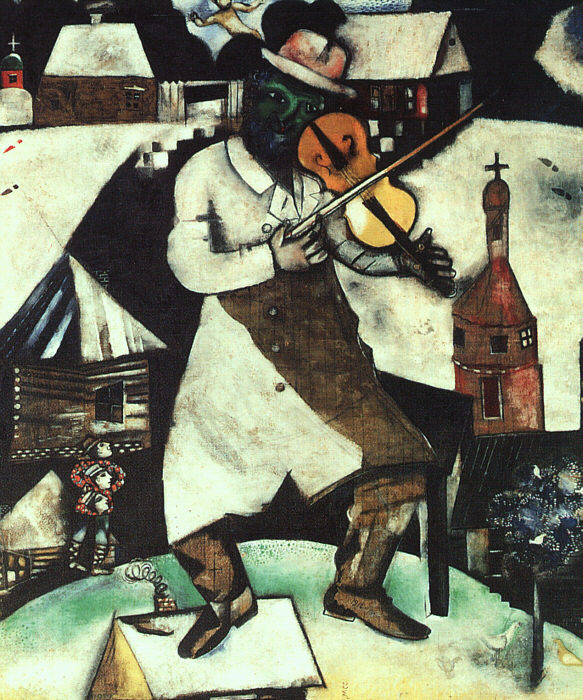 Monday, September 11, 2017
All Day
1010 Broad Street, San Luis Obispo CA 93401
Join SLOMA for a day trip to the Los Angeles County Museum of Art (LACMA) to tour the special exhibition Chagall: Fantasies for the Stage. The exhibition highlights the principal role that music and dance played in Marc Chagall's artistic practice.
The performing arts were a significant source of inspiration for Chagall throughout his long career: he depicted musicians in many of his paintings, collaborated on set designs for the Ballet Russes in 1911, created murals and theatrical productions for the Moscow State Jewish Theater in the 1920s, and designed costumes and monumental sets for ballet and opera in the 1940s, 1950s, and 1960s. The exhibition features the artist's vibrant costumes and set designs—some of which have never been exhibited since they appeared on stage—and also presents a selection of iconic paintings depicting musicians and lyrical scenes, numerous works on paper, and documentary footage of original performances.
DETAILS // Monday, September 11, 2017. Registration $130 members, $145 general includes round trip transportation with American Star Trailways, admission to all specially-ticketed exhibitions as well as LACMA's extensive permanent collection, 2 PM docent tour of Chagall, and snacks. Convenient pickups in SLO and Arroyo Grande. Itineraries will be sent to confirmed travelers.