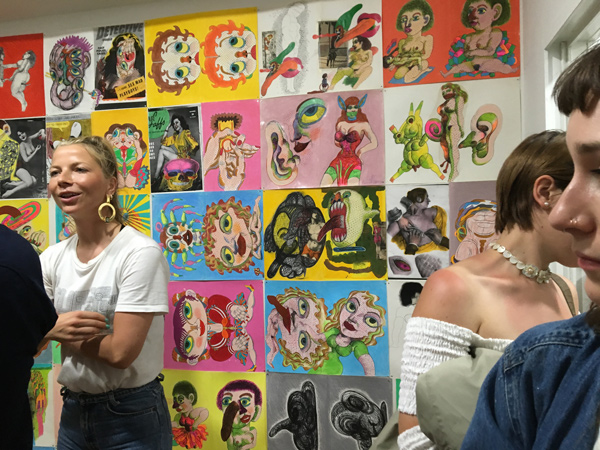 Dharma Karma from Zurich to LA
"Hot Mess" at Karma LA
Setting afoot into an office space building was the last place I expected to be on a Friday evening. As I approached Karma International's gallery in Beverly Hills, it smelled like a good time (if you catch my 420 drift) and I felt like a hot mess as I had no idea what I was getting myself into.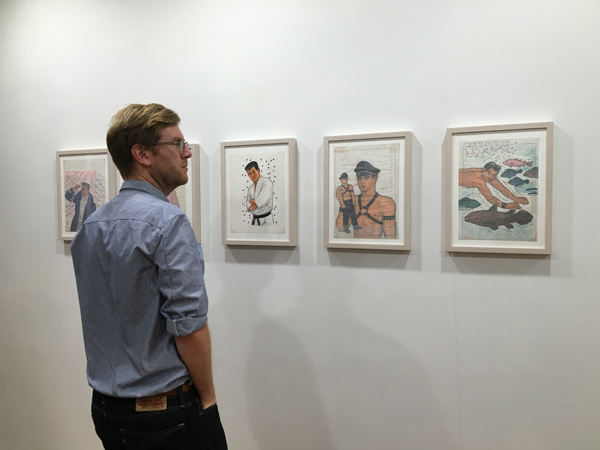 The first pop of LA summer heat that we're all not quite ready for, was a unanimous buzzing feeling felt throughout the crowded, slightly warmer than usual gallery, carrying well into the night. All bodies attending were fashionable and casually well-dressed in layers as the anticipation for the temperatures to dip; it was too late for me to back out of the cashmere sweater I was wearing. Holding long gazes and dodgy eye contact as I made my way towards Karolina Dankow, the gracious director who runs Karma LA, cordially introduces me to artists Alex Becerra, Flannery Silva, Calvin Marcus and Chloé Maratta who are present in the large group show called "Hot Mess."
As the show opens a week before April 29th, the 100th day of which Trump's presidency is set to take place; the works encapsulate and personify much of the scathing hot mess behavior of our president and the raw limbo state of affairs that we're all floating in—and strangely no breath of conversation was wasted in talking about this. Shirley Morales, founder of ltd Los Angeles and Audrey Wollen of Sad Girl instagram stop by to chat and support friends along with checking out the exhibition, reassuring that there is still coherency and activity in the art world.
This exhibition runs until May 20, 2017