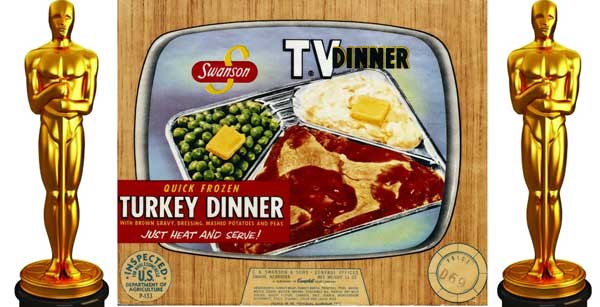 BUNKER VISION
Paradigm Shifters
"Scientists are saying that the future is going to be far more futuristic than they originally predicted." So says Krysta Now in the underrated film Southland Tales. It's hard to imagine that film getting made for theatrical distribution today.  On the other hand, it is easier to imagine the same director getting a green light and that same budget for an episode of a television show like Black Mirror. Given the fact that this column focuses on entertainment for your bunker, two recent news stories caused me to interrupt our regularly scheduled programming to alert you, dear readers, that the future is also closer than we realized.

The first story was about Ron Howard's most recent film tanking in the United States, but turning a profit on opening weekend in the global market. The film that beat its pants off in the domestic market was an African-American comedy. None of the stories about this mentioned a new truism that is often whispered among Hollywood studio heads: Chinese audiences don't like movies about black people. If one looks at the awards shows in the last few years, one is more likely to see a deficit of Melanin at the Oscars. The Golden Globes include television, so actual awards find their way to people of color. The Emmys are increasingly the most diverse award show.

The second story focused on the rivalry between Netflix and Amazon to land Oscars for their original programming. Although both companies are making product for American audiences to watch at home, they have been arranging theatrical screenings to qualify for Oscars. Aside from the obvious prestige that such awards bring to the producing company, there is an added incentive to lure the best talent away from Hollywood productions. The good news for fans of independent cinema is that the need to succeed internationally doesn't apply to productions by these new entities. While Hollywood productions live more and more by the opening weekend box office (here and abroad), content produced for existing streaming services can take more time to find and develop an audience.

Many of the voices that we associate with independent cinema have already started making the jump. Steven Soderbergh officially retired from making movies, and immediately jumped to Cinemax, where he developed The Knick. These days one could never secure the funding to make a movie that controversial and expansive, with such high production values.  The old model of a high profile director making only the pilot episode is morphing into a situation where directors are realizing how much freedom they have, when there is only the domestic audience to please. David Lynch, Gus Van Sant, Martin Scorsese, Jane Campion, Woody Allen, David Fincher and Spike Lee are among the name directors who are exploring the opportunities afforded by these new models. Many of the actors who appear in these productions have been nominated for, or awarded Oscars and Tonys. As Hollywood increasingly tailors production to suit foreign tastes, The Indie Spirit is quietly moving to our home entertainment centers.