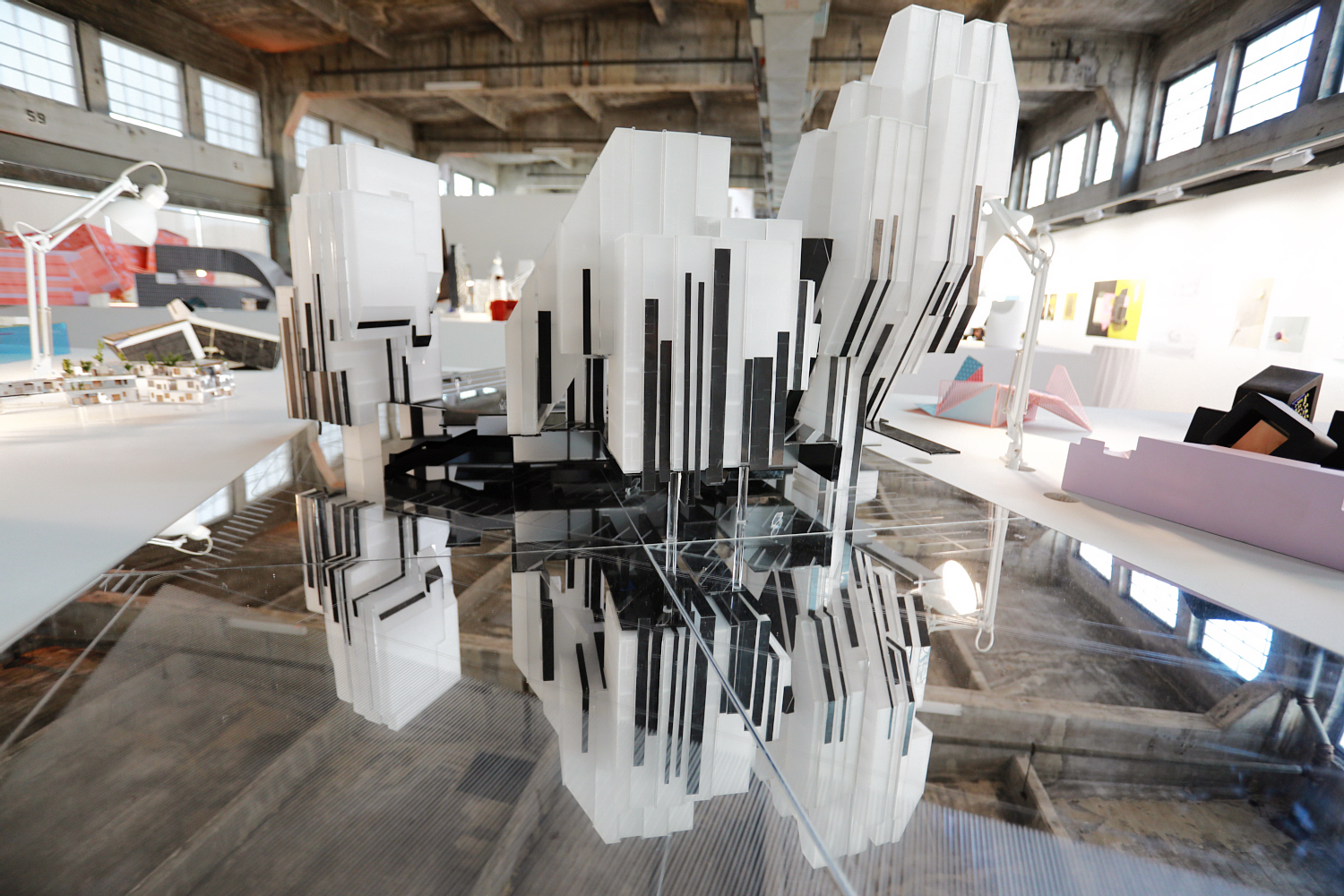 Architectural Eye Candy
SCI-Arc Annual Gala Honors Thom Mayne and Merry Norris
Architect John Bohn rolled into the parking lot off 4th Street and Traction Avenue, where the security guard acknowledged him with a subtle nod as he drove through the gate. Bohn is on the faculty of SCI-Arc, the country's hippest architecture school, located in the old Santa Fe Freight Depot across from One Santa Fe in the city's hottest neighborhood. I had hitched a ride with him and was there for SCI-Arc's Main Event 13—lucky number 13—the 13th annual scholarship fundraiser gala and thesis exhibition.
We strolled through the back entrance of the SCI-Arc campus and immediately found ourselves in the queue for one of the two bars. There was architectural eye candy aplenty, with thesis projects that were exercises in visual aesthetics.
In between the free-flowing drinks and the music by Adam Bravin, AKA, DJ Adam 12, SCI-Arc recognized the contributions of two members of its community.
Hernan Diaz Alonso, SCI-Arc director and founder of the design firm Xefirotarch, acknowledged Morphosis founder and Pritzker Prize winner Thom Mayne, and arts advocate Merry Norris, who is credited with being instrumental in founding MOCA.
After saying a few words about Mayne and Norris, Diaz Alonso encouraged revelers to help sustain the school's mission by contributing to the scholarship fund; the event raised more than $200,000.
After the c'lebritecht schmoozing skidded to its inevitable end, and the party emptied out, we found our way to the local SCI-Arc watering hole, Eat Drink Americano on 3rd Street, for more late night sustenance and conversation.
All images by Eric Minh Swenson.