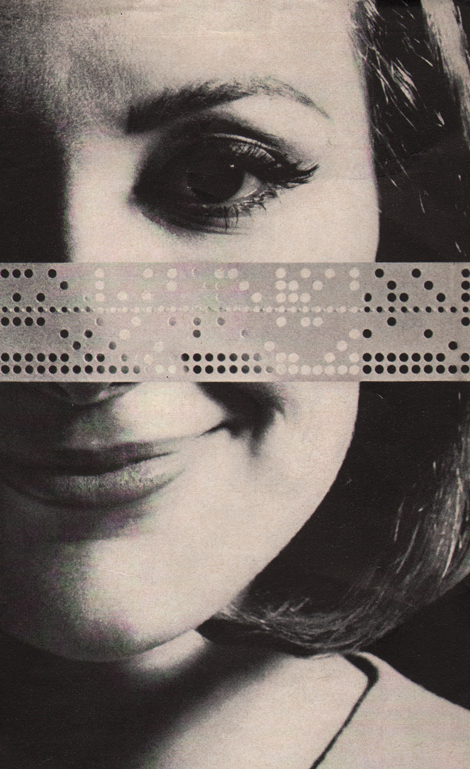 UNDER THE RADAR
Design 102: Independent Studies
Given the conflation of mid-century modernist furniture design and improvised experimental music on invented instruments, I'm probably remembering correctly that it was Steve Roden who told me about Harry Bertoia's "Sonambient" sculptures and self-released LPs, one of the oddest sidebars in the history of fancy chairs.
As an immigrant art prodigy on a scholarship at Detroit's Cranbrook Academy, Bertoia (1915–1978) hooked up with Charles and Ray Eames, and followed them to LA to help in the molded plywood division of their furniture-and-splint empire, before setting up shop in Pennsylvania, where he hit the big time with his wire frame "Diamond Chair."
He made enough coin to devote himself to making weird sound sculpture in the form of giant metal gongs and, most innovatively, clusters of upright beryllium copper rods embedded at one end in a common base, but jostling each other from the waist up. The "Sonambient" sculptures produced a surprisingly variegated and startlingly prescient range of sounds, which Bertoia mastered and performed in his studio barn and a few times in public.
He also recorded hundreds of hours of his improvisations through the '60s and '70s, and released 11 Bauhausily packaged vanity pressings of selected highlights. The music has commonalities with industrial drone, New Age percussion, and cinema sound design, sometimes recalling a Tibetan ritual played at the wrong speed, sometimes a trainwreck on Mars. Tragically, only one of the LPs was actually distributed before Bertoia succumbed to cancer.
Long sought-after collector's items, the 11 LPs—remastered from the original tape recordings—are finally seeing official CD release thanks to Important Records, who did such a bang-up job on Pauline Oliveros a couple years back. Earlier this year, the Massachusetts label spearheaded a kickstarter campaign that raised nearly $20K to archive the 360 hours of unreleased Bertoia recordings.
It's hard to imagine anyone emerging from contemporary design schools with this much self-confidence and freedom—don't even get me started on the art schools! Speaking of art, Seattle-based Grunge-era DIY graphic badass Art Chantry has a few things of his own to say about the institutions of the design world and their blinkered vision of the semiotic landscape. He says them regularly on Facebook, and Feral House has assembled selected highlights for Art Chantry Speaks: A Heretic's History of 20th Century Graphic Design.
A solid compendium of such despised and shunned phenomena as faux psychedelia, bible tracts, adult novelty item packaging and Publisher's Clearing House direct mail solicitations, Art Chantry Speaks couldn't be called systematic, except in the most off-the-cuff hypertextual mutation of the concept. For every in-depth exploration of the genealogy of Happy Face, there are a half-dozen throw-away insights, rants about what a douche Peter Max is, or free-associative rebuses jumping from 78 rpm sound effects records to linotype machines.
I can't say that I agree with all of Chantry's positions—but I doubt he could either. Part of the pleasure of the blog-to-book genre is its provisional nature: you can hear the author making opinions up on the spot, and contradicting them a few posts later. Continuity be damned! And ultimately this results in a literary form that has more in common with high modernism and DIY culture—and the nature of human consciousness—than a more prosaic inventory of the overlapping territories of punk and rock and graphic design.
Though Chantry straddles the two worlds proficiently, this book will be more of a revelation to his high design constituency than to anyone whose has spent any time in the DIY zine world (or Jim Shaw's garage!)—as he himself repeatedly points out, there was a widespread multi-centered graphic revolution in the late '70s that defies the protocols of intellectual property manners.
Chantry's ambivalence toward copyright is only one of the refreshingly problematic themes that run through his diaristic musings. Probably the most pronounced conflict surrounds Chantry's feelings about the "Great Man" theory in art and design history—as a good punk he is profoundly skeptical of canonized masters, and uses that position to launch assaults on elitists (Paul Rand) and populists (Norman Rockwell) alike.
But in spite of these iconoclastic outbursts, and his repeated championing of anonymous WTF hackwork, Chantry really shines when he's enthusing about his personal design heroes—an idiosyncratic array including Victor Moscoso, Richard M. Powers, Genesis P. Orridge, Sister Corita Kent, and Harry Chester, who did the lettering for Famous Monsters of Filmland. It's a paradox most contemporary artists can relate to.
Clearly—as befits the poster boy for street-cred packaging—this skepticism extends to his own celebrity. Those unfamiliar with his claim to fame are directed to the 2001 monograph Some People Can't Surf: The Graphic Design of Art Chantry which includes a healthy swath of his early work (including my favorites—his sumptuous B-movie pastiches for the conceptualist surf-band Man or Astroman?). But for a more complex picture of an insurgent spirit operating in the most blatantly manipulative environs of visual culture (not to mention a generous and enormously entertaining selection of full-color reproductions), Art Chantry Speaks is required reading.
Art Chantry Speaks: A
Heretic's History of 20th
Century Graphic Design
Feral House (July 14, 2015)
ISBN-10: 1627310096
ISBN-13: 978-1627310093
Sonambient: Recordings
Of Harry Bertoia
IMPREC419   11 CD
Release Date:  29 Sep 2015
importantrecords.com