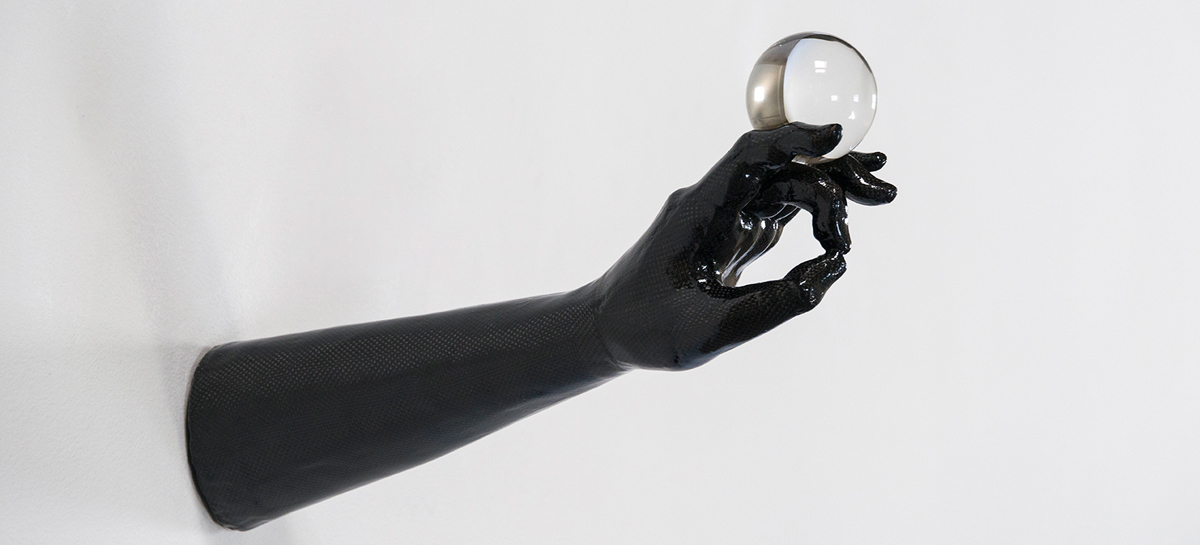 Sean Townley/Brett Reichman
Multiples mostly bore me. That said, there are exceptions and Sean Townley's second exhibition at Night Gallery in Downtown Los Angeles is one. The show consists largely of one image: three cast aluminum lions sculpted from a 3D scan of an ancient Greek funerary lion. Rendered in three colors—orange, black and silver—the sculptures afford us only half the lion, alluding to the fact that artifacts from the past are often compromised either by time or human culpability. Yet its presence is undeniable. The work that is most evocative however is a small sculpture of an outstretched arm, the hand of which balances a glass globe. The gesture is reminiscent of certain yoga mudras that suggest a connection to all things of this Earth and this connection is further echoed in the shape of the delicate glass ball balanced precariously atop the hand. The show runs through Dec. 5th so run down and see it while you can.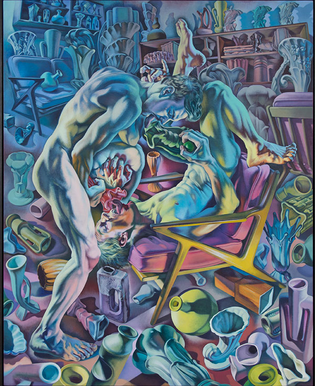 Brett Reichman, Selig Z Chair with Vase Collection, 2013–2015

And just around the corner, pop in and see the paintings of Brett Reichman at CB 1 Gallery. These psychedelic porn paintings are amazing in their detailed draftsmanship of the human body, surrounded by mid-century kitschy tchotchkes in a swirl of colors and textures. This is a must-see which runs through the 19th of December.
Night Gallery
2276 E 16th St,,
Los Angeles CA 90021

CB1 Gallery
1923 S. Santa Fe Ave.,
Los Angeles, CA 90021