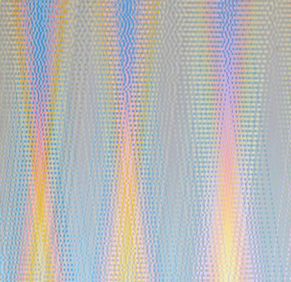 Sunday, March 4, 2018
2:00 pm - 5:00 pm
323 E. Altadena Drive, CA 91001., Altadena CA 91001
Offramp Online is pleased to announce an exhibition and open studio of works by Eric Zammitt from March 4-28, 2018. An opening reception will be held on Sunday, March 4 from 2-5pm at the artists' studio, 323 E. Altadena Drive, Altadena, CA 91001. There will be a closing reception and artist's talk on Sunday March 28. Between the opening and closing receptions, the work will be viewable by appointment only. Email jane@OfframpOnline.com to schedule a visit.
Eric Zammitt's elegant polished wall works and sculpture in sumptuous palettes of thousands of colored acrylic plastic bits give few clues to the complex underlying process of their creation. Visiting Zammitt's studio and seeing the work along with the tools and materials used to make it sheds light on their shimmering beauty without diminishing it any way. In fact, one leaves with a sense that magic is in play.
Zammitt states:
"These "paintings" are made of tens of thousands of solid bits of colored acrylic plastic glued together, sanded and polished. They are laminated into cohesive panels through an intensive process of layering, slicing, and reassembly. This process is followed by wet-sanding and polishing.
"For me, colored acrylic plastic is simply paint, but in solid form, and my "brushes" are the bandsaw, table saw, and glue."