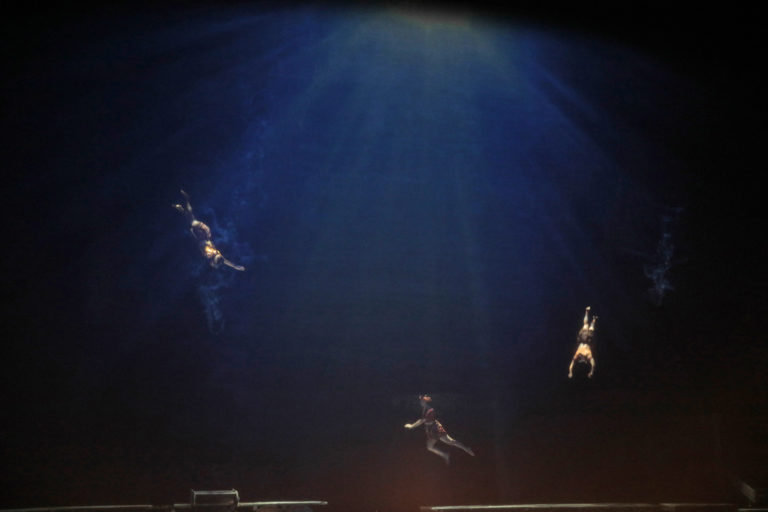 Coming Down From Machu Picchu – or – the Afterglow
Eileen Myles' Afterglow; Hillary Clinton's What Happened; Voices of the Xtabay (Hammer); The Pearl Fishers (L.A. Opera)
So I was on the phone with my pal Mary the other day and we were talking about how, between our respective work deadlines and obligations, and taking care of our quadruped loved ones, we essentially never went out anymore. "I mean it's not as if we'll ever catch up on our reading and the movies suck so what's the point?"
I have to say that between the state of the world, the security state the country is becoming – which only leaves people like us feeling tremendously insecure (and recent news events seem to reinforce our apprehensions); the dearth of fresh popular entertainment options (the recycled, remixed, regurgitated sameness of most new music in the pop sphere; consistently fatal deficiencies in both genre and original films – most of which are written into their scripts – particularly the Hollywood variety); and the incidental expenses entailed by any foray beyond the immediate neighborhood – the incentives are lacking.
That said, the reading is pretty great. I'm reading Eileen Myles' Afterglow, a memoir of the decline and death of her pit bull, Rosie; it's relentlessly self-confrontational and sheer poetry on every page.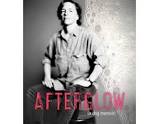 Who needs a Hitchcock movie when we can feel ourselves, individually and as a species, complicit in a crime of violation – personal, social, spatial, environmental – in the pages of a book like this? And all bound up in a testament of unconditional love and animal bonding like no other. It's a kind of prose-poetry that can be both brutally specific and impressionistic all at once; and like the experience of a life-death transition completely immersive.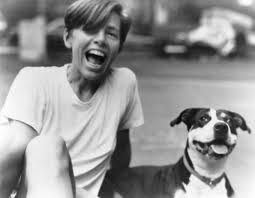 Myles/Rosie manage to show us something of the constant negotiation and renegotiation that is both the groundwork and constant refinement of the unspoken rules of social conduct, both within and between species – and the not-infrequent breaches and violations that occur. It's a phenomenon that remains at the foundation of the social compact underlying both legislated guidelines and ordinary social norms. It's also something we need to be reminded of because everywhere today you see people giving up on the process. It's both a top-down and bottom-up phenomenon. Which reminded me of a passage in Hillary Clinton's What Happened (another book I just read) where she talks about taking in a few television newsclips before heading to Wellesley to give a commencement speech – and being instantly appalled.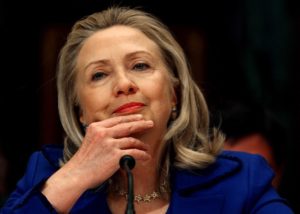 Specifically, the Montana election of Greg Gianforte to Congress after body-slamming a Guardian reporter and the Psychofuck-in-Chief shoving the prime minister of Montenegro to get a front-center place in a group photograph. "It was hard not to see the two stories as related, both symbols of our degraded national life in the Age of Trump." And you see it in the casual brutality of the way people treat each other in everyday situations – equal parts delusional psychology and simple competition for space (there's just not enough to go around anymore).  
"ROSIE: They put their hands inside of you, don't they? Same idea. Using whatever they've chosen – law, sex, poetry, whatever they choose … they try to do that to the world."
Yeah, I'd say that about sums it up – although we're starting to see a bit of push-back lately…. #MeToo.
I realize most millenials will not immediately get the aforementioned 'Hitchcock movie' reference. So kids – just delete the 'Hitchcock' and swap in 'suspense.' It's not quite as meaningful and it might be tough to find something at that level of … well, can I say 'style'? – but it's out there. I think there's almost as much suspense available in documentaries in recent years. As the world more or less blows apart and the news gets more terrifying and more surreal, the stuff of real-life drama easily eclipses anything that could be invented or parodied.
That said … I haven't stopped going out entirely.   I'm still basking in the glow of the best concert and possibly best event of any kind ever produced at the Hammer Museum – the Voices of the Xtabay concert tribute to Yma Sumac that would have done Sumac proud and possibly blown her mind to another plateau, vocal and Peruvian both.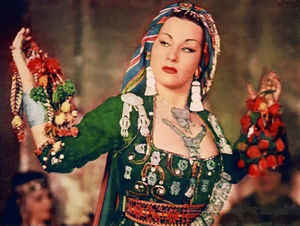 Without going into the particulars of a performance that promised to be spectacular simply given the incomparable foundational support of an ensemble of superb musicians led by percussionist Albert López, who in turn guided, supported and backed up a mostly local and stellar line-up that included Empress of (Lorelei Rodriguez), Nite Jewel (Ramona Gonzalez) – completely worthy of their names, the both of them; Maria Elena Altany, Ceci Bastida, Carmina Escobar, Dorian Wood and Francisca Valenzuela – I will sum it up in a single word: ecstatic.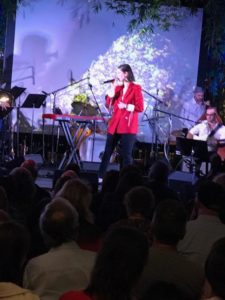 So it's hard to come down from Machu Picchu. My transition back to the harsh realities of my everyday life were eased somewhat by the consolation of the Jonathan Biss recital I took in the following day at The Wallis. Biss has achieved a certain renown as a Beethoven scholar; and I was thrilled that a sonata particularly on my mind lately was on the program, the Opus 31, No. 2 d minor, known as "The Tempest" – a landmark and one of the greatest of the 32 he wrote and a milestone for all music students. Biss's approach is almost literary. He wants you to hear the rhyming scheme he makes of key, motive, rhythm and tempo from one piece to the next. Here he was tracing a line from Beethoven's mature but convulsive, proto-modernist masterpiece to Schumann – specifically the C major Fantasie – which is quite a leap, to say nothing of the actual feat of playing it (the program began with a Mozart sonata, K310 a minor).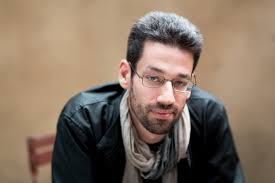 Ultimately, I felt the cumulative impact was more clinical than poetic. But even spoken poetry can come across this way, as a poet like Myles would be the first to recognize. The poetry is still there; and it's always a privilege to be in this poet-musician's head for a couple of hours.
The following day was set to begin at the crack of dawn, so I would not be dancing my ass off to Janet Jackson as originally planned. But the following Thursday, I took in Karen Finley's Expanded Unicorn Gratitude Mystery at REDCAT. A Finley performance evinces a similarly musical – but also densely political – poetics; but the point of germination is frequently the exact pitch or tone we've semi-unconsciously tuned out or deeply repressed, something almost buried yet still perceptible in the social fabric – and that once isolated can be recognized for the noxious phenomenon it is.
There is something to be said for the simple quality of gratitude; there are days when I can be grateful just looking out my front door; for a single word; a musical figure, a riff. But there's something going on in the social space – or that part of it hijacked by corporate and congressional hacks 'putting their hands inside' us (and our pockets) as Myles' Rosie might put it; and Finley was all over it. Somehow, somewhere between corporate and consumer culture, gratitude has devolved into groveling; and too often we're maneuvered, cornered into this fawning minuet – or shamed if we abstain from it. Completely obscured in the transaction is that we frequently have less and less to be grateful for. (This is seems to be the standard ploy and PR strategy of most Republican Party-initiated legislation.) In other words, these are situations where gratitude is explicitly not called for. So get your hands out of our pockets, off our pussies, stop trying to bully us, just give us what we paid for and go away.
Far away is not far enough for some of us…. (And of course Finley went there….) A different kind of exoticism was on display later in the month at the Los Angeles Opera. I knew Penny Woolcock's and Dick Bird's English National Opera production of Bizet's The Pearl Fishers (Les Pêcheurs de perles – libretto by Eugène Cormon and Michel Carré) would be a must; and in this moment it had a kind of pathos and splendor I wasn't quite prepared for. It was the kind of dazzle that could take you into the depths – assisted by some brilliant staging and effects and not only the signature first act pearl fishers' duet ("au fond du temple saint…"), but Nino Machaidze showing off her gorgeous soprano in the second act with her solo "seule dans la nuit, ce lieu desert…" aria and her duet with Javier Camarena in the role of Nadir, the once-estranged pearl fisher.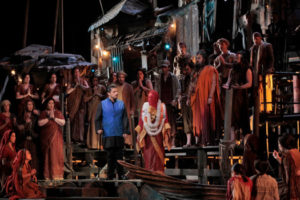 (It was the most brilliant performance I've seen her give to date.) Alfredo Daza as Zurga seemed almost churlish to resist her entreaties, quite apart from the legacy Zurga unconsciously betrays in his resistance. As creakily as the opera has aged, there were treasures, 'pearls' yet to be salvaged from it. The program notes made reference to the opera's obvious 'orientalism'; but even as we took in its kaleidoscopic scenic and melodic splendors, it was impossible to ignore what lay beyond the surface, beyond the stranglehold of custom and religious orthodoxy, beyond the characters' gaze itself.
It was almost as if the opera opened with its postscript – a resonant foreshadowing rendered as an aquatic arabesque projected onto a scrim – 'pearl divers' making their way down to the oyster beds. (The projections were rendered by 59 Productions, the company also responsible for the landmark V&A show, David Bowie is.) Through the music, the orientalism and Machaidze's gorgeous costumes, we could nevertheless sense the deluge of water and fire both forthcoming not so long après nous. Yet we also came away with the same sense of mystery and inexorable tragedy we might take from Gabriel Figueroa's starkly modern cinematography in The Pearl – we 'gazed at this splendor with eyes we'd not used yet.'