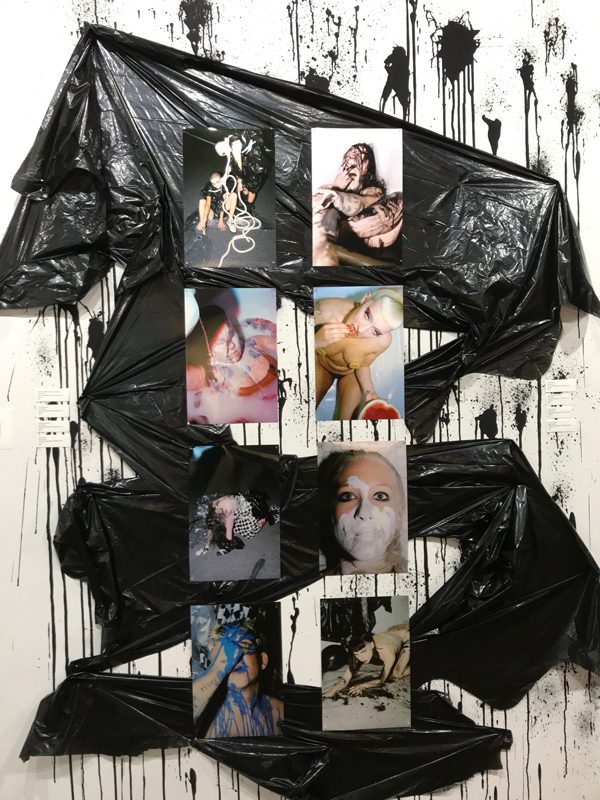 Chinatown Hopscotch
Nous Tous Gallery; Los Angeles Contemporary Archive
After a momentary pause it feels good to come back and blog for Last Night. With the rolling sexual allegations at the forefront of the media, the opening of SELFHOOD: The Space Between, a collaboration with the artist collective, Honey Power and Nous Tous Gallery by Citizens of Culture, affirmed this sentiment of reclaimed femininity and identity being felt widespread.
Walking into the space was without hyperbole, a breath of fresh air. I don't know if its creator, Maceo Paisley designed or intended it to be that way, however, it had an energizing and buoyant atmosphere with a profound sense of discussion of like, "yeah, let's talk about it."
The show's exhibiting artists: Hobbes Ginsberg, Paige Emery, Olive Kimoto, Jess Garten, Meagan Mueller, Gabriella Sanchez, Mukta Mohan, and Reichel Hertzler were all present on the scene, displaying their work in visual multimedia, audio, photography and assemblage. At 8 p.m., a scheduled performance by Intermatchine cast the crowd into a hypnotic dream-like state with calming vocals and seductive body movements. After the performance, the DJ got the gallerygoers dancing. Impromptu moments such as running into fellow Artillery contributor, Leanna Robinson; photo shoots documenting the eclectic fashion senses; and one person who kept wanting to turn the gallery into an actual discotheque by turning off the lights (which you can't do in an art gallery!) made for some sweet times at Nous Tous.
Venturing to Los Angeles Contemporary Archive (LACA) just down the street from the Chinatown art galleries on Chung King Road, tucked away in a shared artist-run space for the opening of break down, re source, a video photography installation by Johanna Breiding and John Hulsey was of a refined caliber. Working seasoned professionals in the art community such as curator, Shoghig Halajian, artist Kim Zumpfe, Executive Director LACA Hailey Loman, and Director Andrew Freire were a few that I recognized though with the flow of MFA coteries clustered about, it was a challenge for an icebreaker without knowing others. The selection of matured alcohol and snacks complemented the high quality of work presented.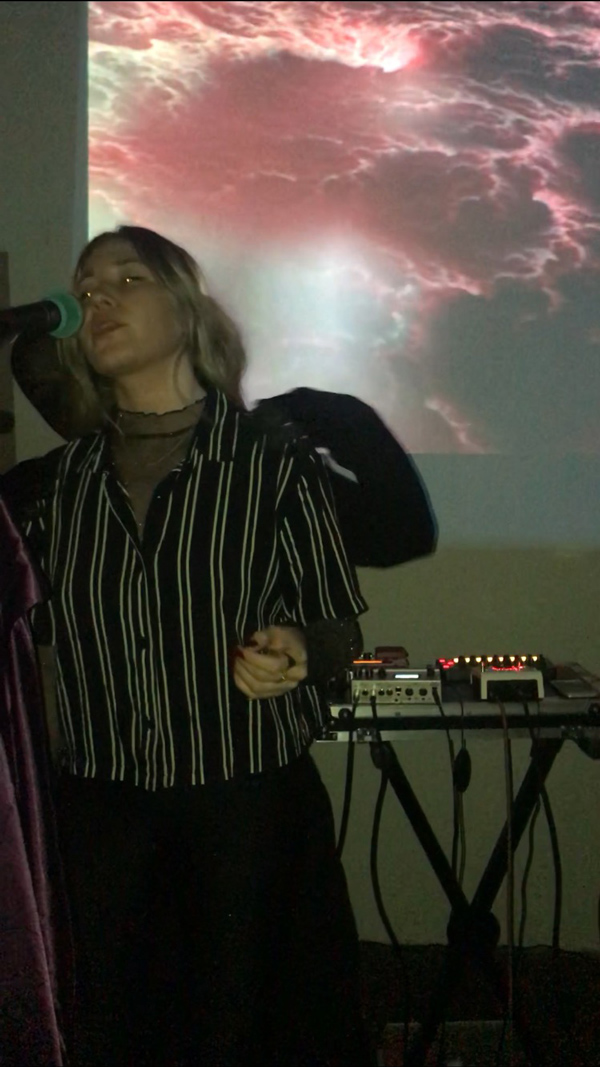 Nonetheless, Breiding and Hulsey's work exchange esoteric lineages of experimental documentation by identifying spatial boundaries, demarcations and closed systems of power having endorsed society of how it stands today. Leaving to the conclusion of both shows coming full circle.