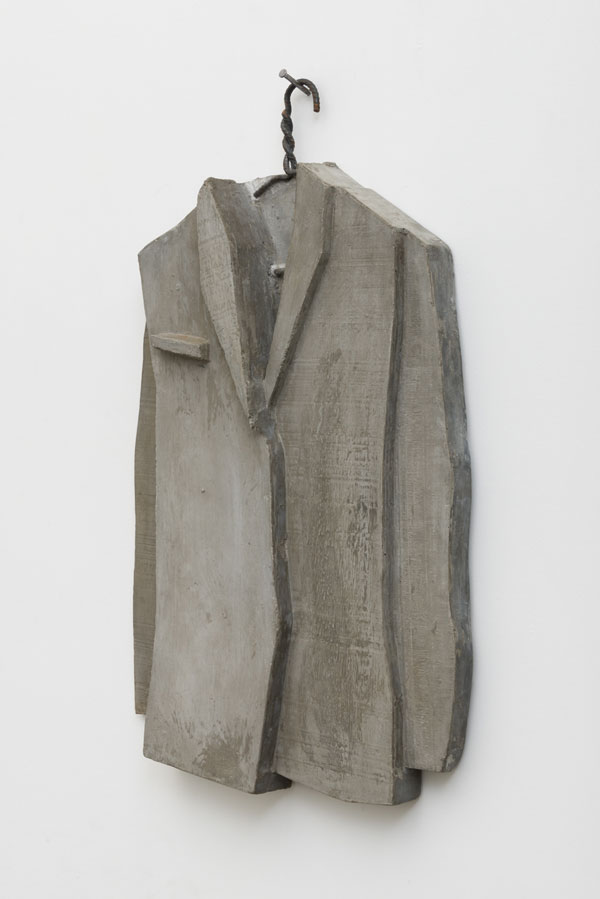 Alejandro Almanza Pereda
Ibid Gallery
The objects in the image seem preternaturally still, pushed off to the left side of the frame: a liquefied elastic globule seems to pull down or just barely rest at the very corner of a marble slab, above it there is a chunk of what looks like concrete with rebar sticking erratically out of it that in turn appears to be floating upwards. In Ball and chain (2016, archival pigment print), it is hard to understand how this is happening at first, and then you discover that the artist has been photographing things in water.
While all these things may look to be materials that are lighter or heavier than each other in the regular world, in fact the photo is not relaying the truth. And where is the ball and what is the chain? Photographing through the water also smoothes the surfaces so they all seem to glisten. Linking these unreliable relationships perceived by the viewer to the ways in which societies regulate relationships that are established between people and power, the artist takes us "Outside the Garden," (the show's title), that idyllic Eden where all things were purportedly in the proper order.
Alejandro Almanza Pereda's practice is primarily an exploration and play with gravity, everyday materials, physical tension and humor. The core of his practice concerns the use of everyday objects and the manipulation of their physical, metaphorical and functional paradigms in sequence. Detailed and very meticulous photographs of improbable events occupy the space along with ungainly but intriguing object agglomerations. Pereda's work calls into question the stability and predictability of our expectations about common physical phenomena and the way things work. He uses an array of art tropes such as still life to undermine the authority of our expectations and create a realm in which norms are subtly and subversively upended.
In the main gallery there are more dimensional works. One is a cast concrete version of a jacket and pants, both mounted on rebar hangers, titled The Suit Makes the Man (RUA) (2017). The density and clunkiness of the concrete is the antithesis of the floating quality of the photographs, and the way that both the pants and the jacket are cut reveals an almost constructivist quality. It is accompanied by Sticks and Stones (California Decline) (2017) a large tri-part sculpture that occupies most of the gallery. It's towering presence and oddly stable, though makeshift, quality is perplexing. The vertical elements made of a cast concrete slab, a metal pole and plaster column fragments are connected by telescoping rods and stabilized with a wedge. With a palm tree held aloft by one, a bowling ball by another, and an upturned head resting on a stump, it parodies a monumental colonnade.
Whether it is elliptically evoked in two dimensions or more stridently delineated in three, Pereda takes the viewer outside of the garden where values are inverted and overturned in a much less foreseeable or reliable universe.