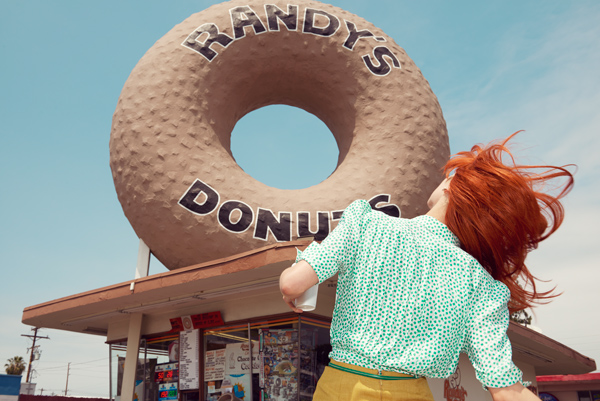 Lousy Lighting and Not Well-Hung
Kourtney Roy at the Soho House
Clearly I am both not from LA and do not run in VIP circles because I had never heard of the Soho House prior to my invite to see photographer Kourtney Roy's new collection of works on display there. I mistakenly assumed it was just a cheeky name for a gallery, so was quite surprised when I was invited up to a penthouse club at the top of a high-rise building in West Hollywood.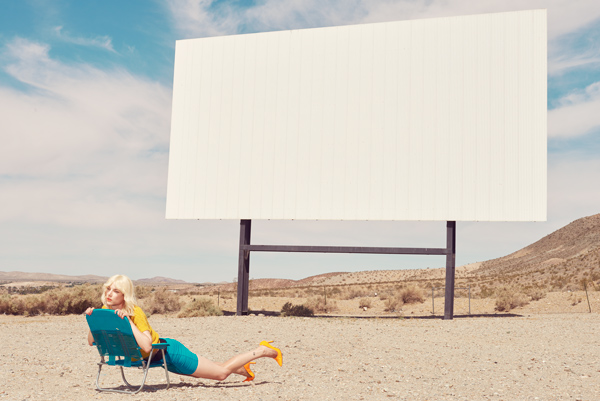 For all of the plebians like myself, here's a rundown of what the Soho House is like. After checking in with the front desk and confirming that my guest and I were on the list, we entered an elevator with tufted plush walls to the penthouse. The entire upstairs looks like your typical restaurant/bar (think Perch in Downtown LA but with a steep membership fee), while the downstairs section has an old desktop computer and printer (amenities!), a pool table, and a large bookshelf with a disappointingly small selection of books—most of them of art. There is also an eclectic mix of art on the walls, almost all of it lowbrow, that is nonetheless well-lit with gallery lighting.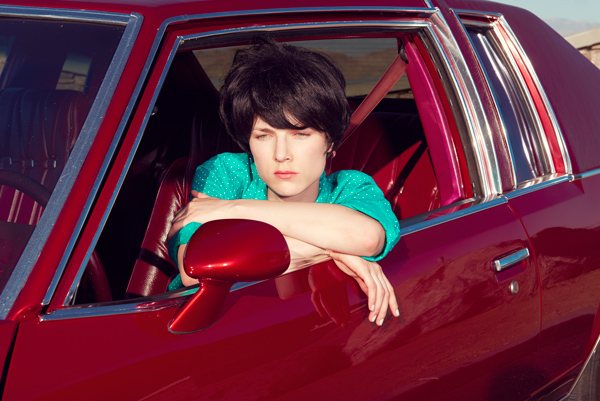 I wander around for about 20 minutes, asking every worker—who will look my way—where the Kourtney Roy art opening is. One tells me "the library" but when I ask another where the library is, she says there is no such thing. After roaming through halls past mysterious locked rooms, I eventually go upstairs for the third time and ask a different waiter where the photography opening is. He points me to a group of maybe 20 people sitting down at tables eating and drinking in a secluded part of the restaurant. It appears that some guests at the reception are eating dinner. When I arrive, I am offered a margarita—while I was lured into the situation at the promise of a champagne reception, I figured a margarita would suffice.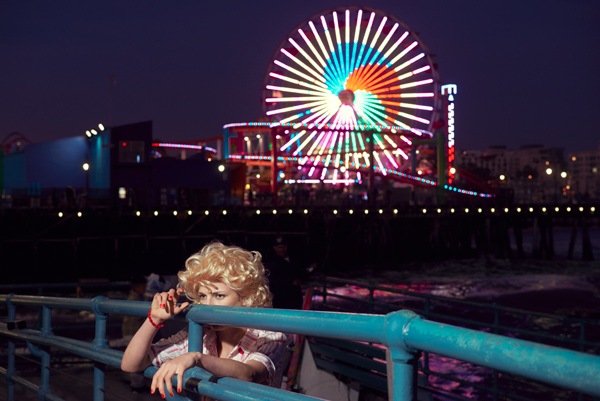 I ask the man working the margarita bar where the actual art is, and he points to the hallway in between the upstairs and downstairs. I look down over the balcony and see about seven of Roy's artworks, hung without lighting, in the most inconspicuous location of the restaurant. I was, in so many words, perplexed at both the placement of the works, and the bizarre reception. The reason, then, that I chose to describe the tufted elevator instead of the art show—it's because there was no art show. This, I found unfortunate as a long-time fan of Roy's work. Her photographs are striking, colorful, whimsical, and have an editorial flare without feeling overly commercial. Unfortunately I was unable to see any of the works properly lit or close-up. It seems that this show was more about hanging out at the Soho House than about the art, which I find to be a let down for the work of a talented artist.
All Images by Kourtney Roy from her "California" series.