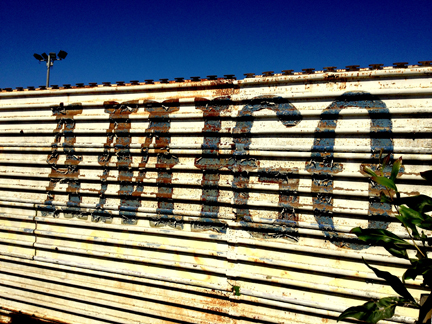 CURFEW: WE DON'T NEED NO STINKIN' WALL
Heaven's gate doesn't separate life and death like the U.S.-Mexican border. And if the rhetoric and rifles weren't forcibly obvious symbols, the new pedestrian crossing from San Ysidro into Tijuana is unambiguously penal. A cattle stockade.
While the debate over the fence rampages 2600 miles away, Tijuana residents have taken to the fence itself to illegally add their voices. In two main sections—near the airport and into the Pacific—the wall sprouts messages in any medium that will stick. The surfeit of English, in places few Americans actually go (it's not a chic Tijuana location), seems peculiar until the random words and images form a complete book. To us. The only sentiment missing is an "Abandon all hope, ye who enter here." I'm just not sure which side it should be graffitied on.
[slideshow_deploy id='1209′]