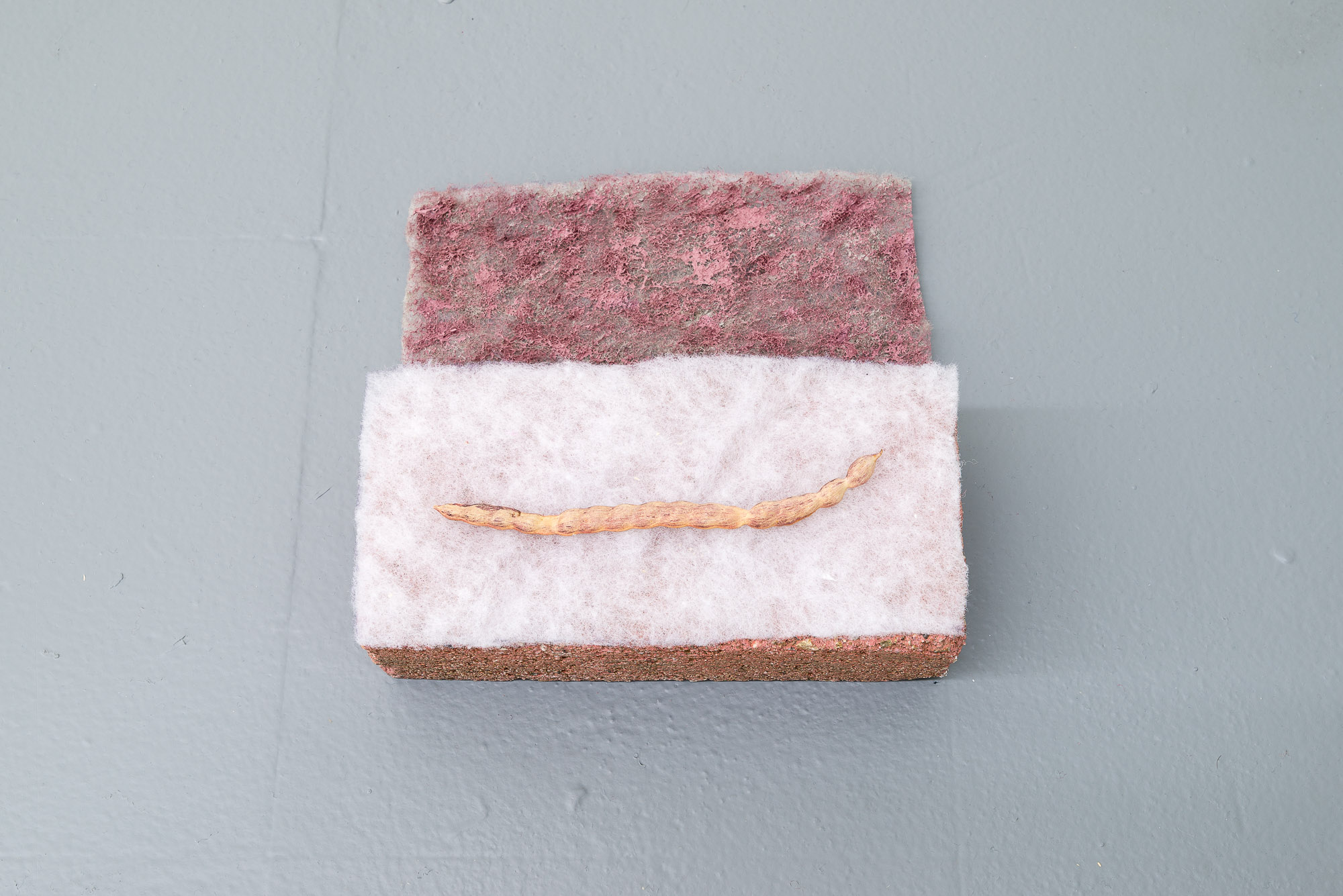 Vacancy: Linnea Kniaz
"A Noiseless Patient Spider" at Vacancy is an experimental mix of sculpture, painting, assemblage, and installation. It's surprising for a show in such a small space to pull off so many varying aspects, yet "Patient Spider" does just that. Linnea Kniaz interacts with viewers through works that seem to be teasing one to touch them, move them around, and see how they work.
Kniaz built out the gallery with plaster and wood (Wall Rail, 2016). In the front of the gallery lay a cluster of sculptures on the floor (Stable Sequences 1-10, 2016) that are composed of cement blocks, polyester stuffing, tree branches, and other equally unusual materials. Themes of surroundings and ecology shine through Kniaz's use of organic objects.
The most exciting works in the show are Situated Sequence 1 (2016) and Situated Sequence 4 (2016)—two large sculptures that appear like Rube Goldberg machines. Situated Sequence 4 hangs like a magnet, and appears paradoxically both heavy and light. Both of these works as previously mentioned, encourage viewers to interact with them. Seemingly hidden details, like the colorful effect the tube in Situated Sequence 1 creates when looking into it, play into the show's dynamic.
A Noiseless Patient Spider is part of a six-part collaborative series of solo exhibitions at Vacancy in which one artwork from the previous exhibition is left over for the incoming artist to collaborate with—in this case a framed photo by Paul Pescador that can only be seen through the red reflection of Situated Sequence 3. Also worth noting is the accompanying video portion that is in the basement. Spencer Holden's Epic 1-6 oscillates between tragedy and farce and is simply hilarious.
Linnea Kniaz, "A Noiseless Patient Spider," October 22 – November 26, 2016 at  Vacancy,  2524 ½ James M Wood Blvd, Los Angeles, CA 90006, www.vacancyla.com.