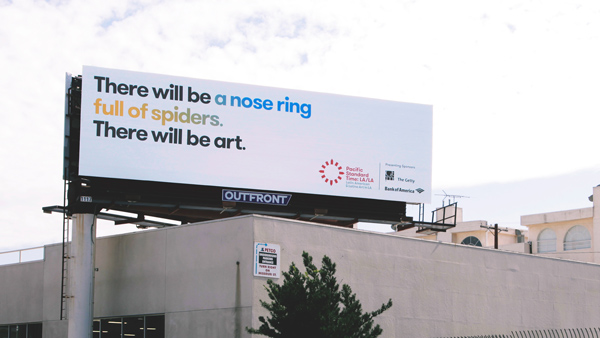 SHOPTALK
PST Buttons; Comings & Goings; New York, New York
BUTTON UP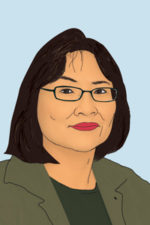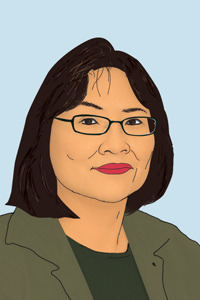 At the opening of "Circles and Circuits" at the Chinese American Museum on Sept. 19, visitors rushing into the show picked up small buttons from the reception desk. Yes, those ubiquitous buttons at PST LA/LA shows, starting with the words "There will be …" This one said, "There will be a woman with worms and flowers." "What does that mean?" a man ahead of me asked. "You know, it's an art thing…" his friend replied.

My curiosity piqued, I asked a CAM staffer about the button, and she explained that it was part of the Getty-sponsored marketing campaign for PST—each institution came up with a phrase, based on its PST show. "People can go around and make a collection of them," she said.

The ad campaign was created by TBWA Chiat Day for the Getty, says Ron Hartwig, V.P. of Communications for the J. Paul Getty Trust. In conjunction with the Getty and the institution (over 70 are part of PST LA/LA), the agency "developed a line that would describe one work of art in the exhibition," he said. "We have two big audiences—people who go to museums, and the culturally curious. We wanted to reach the culturally curious, they're younger folk who love discovery, and we thought that this would appeal to them." The campaign is also featured in posters and billboards around town. No doubt you've seen those big "There will be art" signs—now be alert for the progeny… 
COMINGS AND GOINGS
Another New York gallery moves to LA—this time it's Garis & Hahn, lock stock and barrel. (Some have opened up another branch here, like Hauser & Wirth or Maccarone, keeping a presence elsewhere.) "We'd both been in New York eight years," says Mary Garis via a phone interview, "and had the gallery for four years. We became interested in what's happening in LA; we did art fairs and studio visits." Garis had also come for the first Getty-sponsored PST and was impressed.

Last year they were so sure of their move that they closed their New York space in October and relocated to LA. "We had identified a few areas for a new gallery, we talked to galleries and people we knew, we wanted to replicate what we had on the Bowery," says Garis. "We looked at Culver City, Hollywood, downtown and found a place in the arts district in LA. It's a nice neighborhood, there's a lot going on."

In August they decided on 1820 Industrial Street, and a month later they opened with a show by New York–based artist Mike Perry, entitled "Intoxicating Pollen Wiggling in a Moist Journey of Constantly Blooming Tides." (Say that fast, five times.) Next up is another New York-based artist, photographer Felix R. City, who has been shooting a lot of protests around recent politics. The gallery is in talks with LA artists too, and plans to produce six to eight shows a year, two of which will be group shows.

So far so good. Hahn and Garis were pleased with the turnout for their opening, where the ivy-covered alleyway became setting for the bar. "We're just around the corner from the new ICA," says Sophie Hahn, "and lots of artists we know live and work nearby." She's referring to the Institute of Contemporary Art LA, which also opened in September, with a stunning Martín Ramírez show in its new space. Formerly the Santa Monica Museum of Art, the ICA remains under the leadership of Elsa Longhauser, and now has a sleek 12,700-square-foot space on E. 7th Street renovated by Kulapat Yantrasast's wHY (the same firm that renovated the Marciano Museum). Welcome to DTLA, folks!
NEW YORK,  NEW YORK
Make no mistake, the New York art scene still has plenty of life in it—the fall season bursting with superlative shows in Chelsea galleries and in museums. One Saturday afternoon Yours Truly visited a dozen galleries. The most notable show was Kara Walker at Sikkema Jenkins & Co., in which the artist put her deft hand to drawing and painting. She has been widely known for her silhouette paper cut-outs, which look decorative from a distance but on closer observation reveal Southern slaves and their owners in brutal scenes of pillage, rape, and murder. The race war continues in her current work, but now the contorted faces and details of those figures are revealed in expressionistic brushstrokes, some on paper and then transferred to linen, some painted directly on linen. Several canvases are so large they command the room, such as "Dredging the Quagmire (Bottomless Pit)" or the lynching-themed Spooks.

This is not easy work to take in, but Walker is speaking to the racism that percolates to this day, the topic even more urgent given the recent demonstrations in Charlottesville and their aftermath. As Walker says in her artist statement, "I write this knowing full well that my right, my capacity to live in this Godforsaken country as a (proudly) raced and (urgently) gendered person is under threat by random groups of white (male) supremacist goons who flaunt a kind of patched together notion of race purity with flags and torches and impressive displays of perpetrator-as-victim sociopathy. I roll my eyes, fold my arms and wait. How many ways can a person say racism is the real bread and butter of our American mythology, and in how many ways will the racists among our countrymen act out their Turner Diaries race war fantasy combination Nazi Germany and Antebellum South…"

On the other end of the spectrum, if you will, are the meditative installations of Maya Lin in "Ebb and Flow," which are exquisite explorations of water without using the pencil or brush. Instead she uses glass marbles, glued to floor and wall, to trace specific rivers and their tributaries, or recycled silver to replicate the form of the Nile. Other highlights on my perambulations included Ruth Asawa at David Zwirner, Mary Corse at Lehmann Maupin and Lin Tianmiao at Galerie Lelong, plus the eye-opening "Louise Bourgeois: An Unfolding Portrait" (through Jan. 28, 2018), which features her prints and books, at MoMA. I don't believe anyone coordinated such a powerhouse display of work by women artists for the fall; rather it reflects how women artists have become part of the mainstream cultural dialogue, and some of the most exciting parts at that.