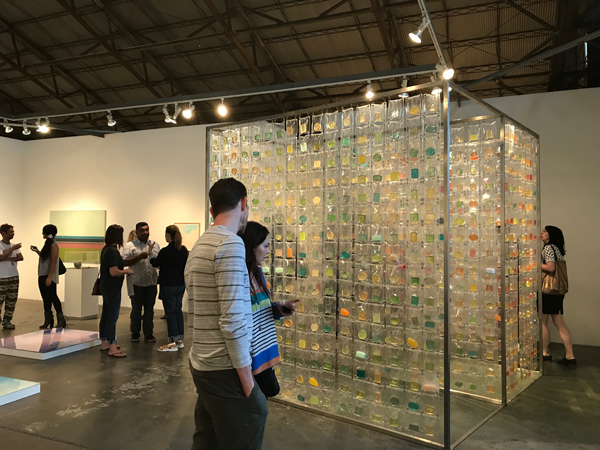 "Passage to the Future: Art from a New Generation in Japan" at Arena 1 Gallery
The Double Take
In a former hanger at the Santa Monica Airport, now home to the perfectly stationed Arena 1 Gallery, the question of the evening—Because who doesn't appreciate repurposed space? —quickly ran its course, giving way to considerations of how the past intersects with the present.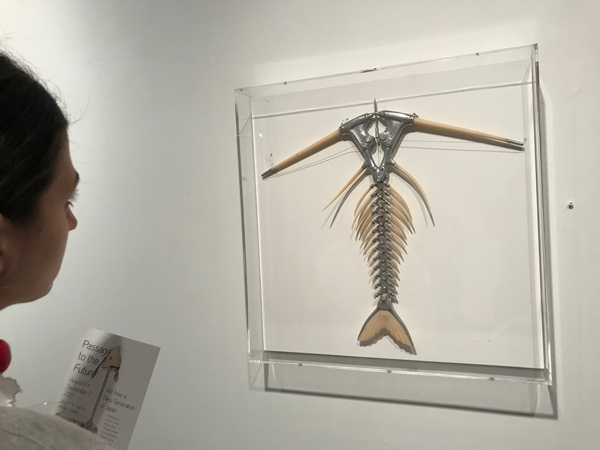 Double entendres lurked in every piece, such as the hidden weaponry in covert sculptures designed as fish skeletons by Maywa Denki; we loved it. Delicately put, we could not get enough of what this show—curated by Kio Griffith and organized by The Japan Foundation, Los Angeles—instilled in us. I am no Japanese art historian, though I am aware of the mid-century bilateral cultural exchanges that took place after the 1940s, in swapping anime and shunga for the concepts of individual's introspection—prevalent themes in this show. Noticing this was a discussion amongst gallery-goers at the heartbeat of where most go to pause, reflect, and recharge at art openings—the open bar—we found ourselves engulfed by film documentarian Robert Adanto's enthusiasm for the show and many other esteemed shows happening around Los Angeles.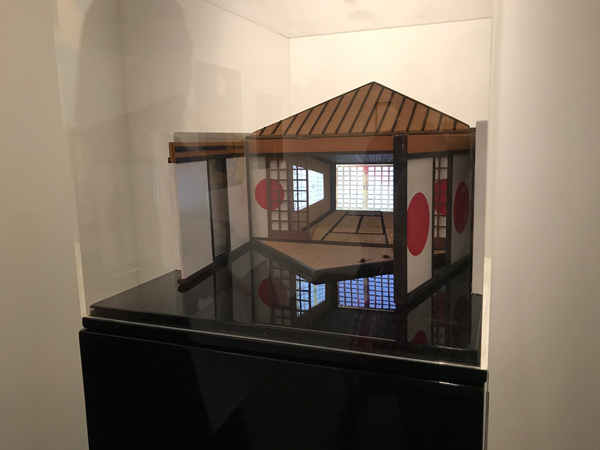 Once the liquid courage flowed, in the second go-around we saw viewers truly immersed and enjoying their interaction with the show, turned on by what was really there versus the casual spectating of snapping a photo and dipping. The gallery thinned a bit by this time, but that gave way to recognizing some familiar faces such as artist and emerging curator Virginia Broersma.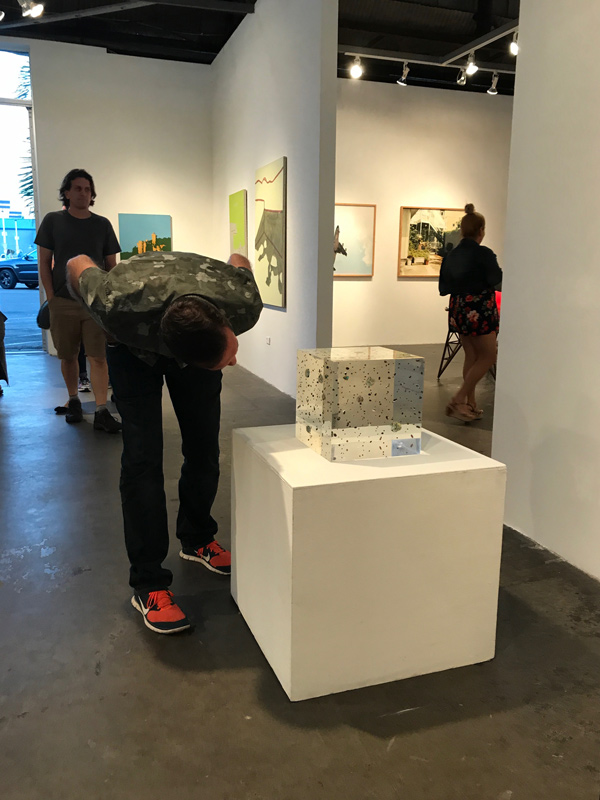 Although none of the eleven artists were present for the opening, this is a traveling show and is headed to Montevideo, Uruguay next. Three of the artists have coinciding works in California—Miyuki Yokomizo at 18th Street Arts Center, Tabaimo at the Hammer Museum, and Nobuyuki Takahashi at Rena Bransten Gallery. We highly recommended you catch all three along with Passages to the Future (through September 2nd).