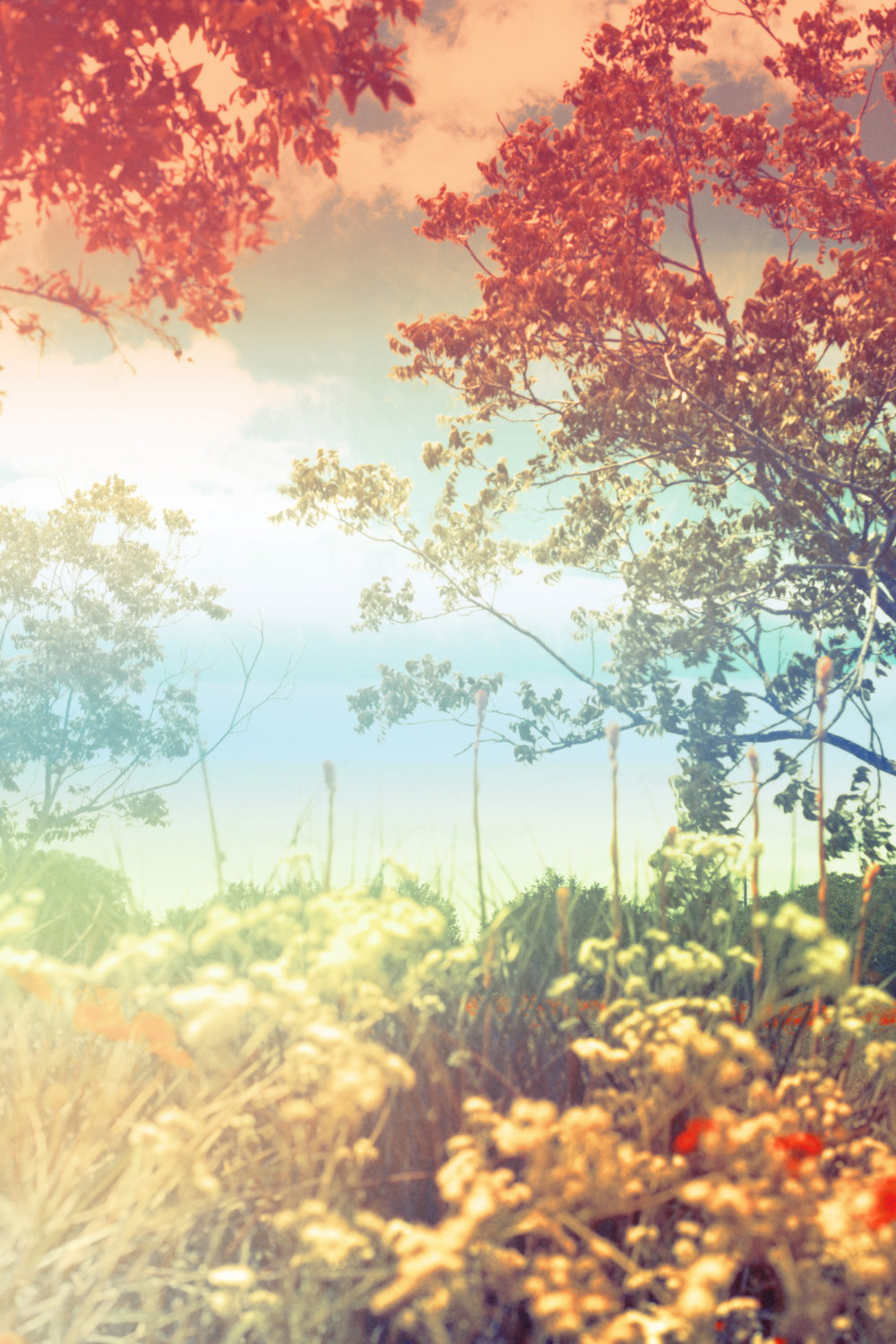 MAMA Gallery: Jordan Sullivan
Jordan Sullivan's "The Divine Nothing" is clearly an indulgence in color and aesthetics, and it isn't a bad thing. Sullivan's work is strikingly painterly. The large format C-prints appear more like washes of watercolors than photographs, with their blissfully pleasant color schemes taking center stage in the exhibit.
"The Divine Nothing" is broken up into a series of sections, all of which correspond to each other cohesively.  Along one wall are the eight Death Valley Light and Death Valley Mountain photographs. The Death Valley Light set is particularly interesting and fully realizes the abstract celebration of color alone without the intrusion of form.
The show features 8 mixed media works of paint and dirt on canvas that are somewhat sculptural and appear like a section of earth from Sullivan's paintings. Together they add a tangible aspect to the sometimes-detached medium of photography.
Sullivan explores double and triple exposure photography, and while they are a far cry from a novel idea, the final pint has an essence of originality partly from the abstract composition, partly from the psychedelic colors. Kaleidoscope images of flowers, skies, and the earth blend together in a dreamlike-sequence of images.
Most interesting, though, is the series of photographs inkjet printed on silk that hang in the center of the gallery. The prints' content is similar to that of the double exposure C-prints. However, they hang translucent, and offer an interactive component to the exhibition. Just as Sullivan explores layering, filters, and color through his photography, he offers a glimpse of his vision in reality. A gallery-goer can stand behind one of the silk prints, and have their vision transformed into a dreamscape.
Sullivan's work's greatest strength is also its weakness—simplicity. The pieces seem like visual poetry that catapult the viewer into a hazy world of soft pink. Lovers of nature who find joy in quiet moments before sunset and the stillness in organic forms will most likely feel at home and bathed in light from Sullivan's collection.
Jordan Sullivan, "The Divine Nothing," December 10, 2016 – January 21, 2017 at MAMA Gallery, 1242 Palmetto St., Los Angeles, CA 90013, www.mama.gallery.