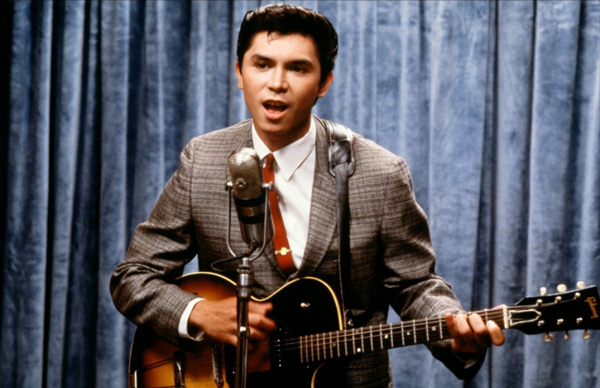 Latin Nights
The Academy Joins PST with "From Latin America to Hollywood: Latino Film Culture in Los Angeles, 1967–2017"
Half the population of Los Angeles is now Latino, but its signature industry, the film business, fails to include a significant number of Latinos in feature films or deal with stories that may be especially relevant to their lives. This fall the Academy of Motion Picture Arts and Sciences makes an effort to look at the problem—and also to celebrate some of those who have pioneered Chicano and Latin American cinema in their PST program, "From Latin America to Hollywood: Latino Film Culture in Los Angeles, 1967–2017." Yes, it's the club known as the Academy, and yes, they're the folk who hand out the Oscars every year.

Their program has several components—there are panel discussions, a film series, a book and an online website posting oral history interviews with 25 key directors, producers and writers. They're trying to cover a sprawling topic, both Hispanics here in the U.S. and in Latin America, and one almost wishes they had limited themselves, at least this time around, to homegrown production and perhaps the major film-producing Latin American countries (Mexico, Argentina and Brazil would have been good choices here). Guest curator for the project is Lourdes Portillo, an Oscar-nominated documentary filmmaker. 

In the panel discussion I attended, featuring writers for the accompanying book, I learned that the 1980s and 1990s were a golden age for Chicano films, producing such classics as Stand and Deliver (1988) about a math teacher in a Latino neighborhood trying to help his underachieving students, Mi Vida Loca (1993) about young Hispanics growing up in Echo Park, and Selena (1997), the biopic of the beloved singer. The film series will be showing some of those classics on the big screen. It opened with Zoot Suit (1981)—of course!— and continues through Dec. 11 with such films as Kiss of the Spider Woman (1985) and El Norte (1983). Special guests invited to discuss the film afterwards include directors, cinematographers, writers and actors. You can buy tickets online, and they're a bargain—$5 for nonmembers, $3 for members of the Academy and students. Check out the screening schedule at http://pstlala.oscars.org/events/.

Ultimately, the online interviews will have the most long-lasting impact. The 25 interviews were conducted between May 2014 and September 2016, and include such figures as Patricia Cardoso, Alfonso Cuarón, Alejandro González Iñárritu, Gregory Nava, Lucrecia Martel, Edward James Olmos and Luis Valdez. I watched part of the Patricia Cardoso interview. Born and raised in Bogota, Colombia, she came to the U.S. on a Fulbright Scholarship to study film at UCLA, and began winning awards as a student. Her breakthrough came in 2002 when she directed Real Women Have Curves for HBO. Cardoso is refreshingly frank, admitting that she didn't like the original script because it had very stereotyped characters. She ended up doing her own research by walking around Boyle Heights and talking to teenage girls, the age of the main character Ana Garcia. That part eventually went to America Ferrera—who went on to become the star of the TV hit Ugly Betty.  

By the way, they've made the website very navigable. On your screen, the interview plays on the left, while on the right is a panel listing key topics covered with corresponding time into the interview. There is also a link to jump to that section. Would that more informational websites had such features! Check it out—http://pstlala.oscars.org/interviews/.