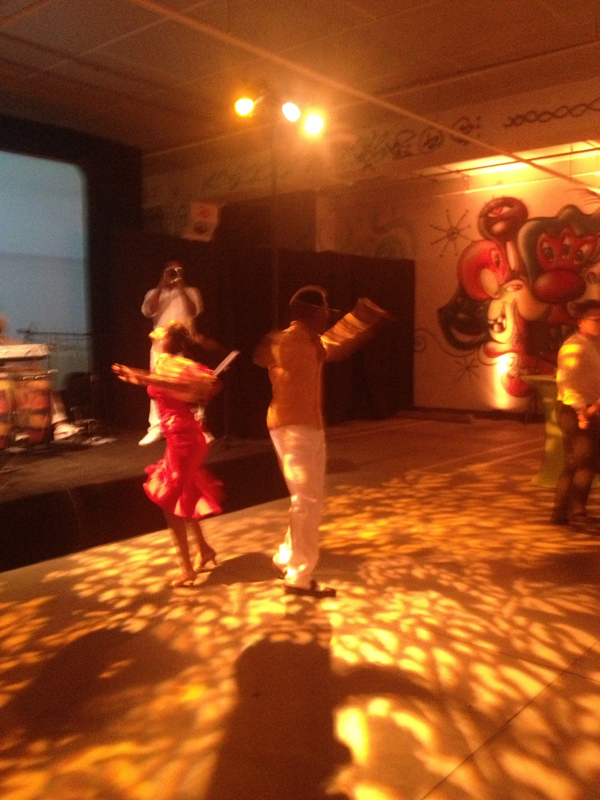 ¡Fiesta Cubana!
Benefit Auction at Pasadena Museum of California Art
On Saturday, the Pasadena Museum of California Art put on ¡Fiesta Cubana! a benefit to celebrate California art and honor the art and education advocates Reed and Chris Halladay and the artist, Dave Lefner.
Along with those folks, LA art-world figures such as Guillermo Bert, Patricia Ferber, Elizabeth Saveri, Gretel Stephens, Stanley Wilson, Danny Shain, Luis Ituarte and Sigrid Burton were on hand, joined by Center for the Study of Political Graphics Founder and Executive Director Carol A. Wells, curator Jay Belloli, poet Gerda Govine Ituarte and art doyen Merry Norris.
Taking inspiration from the "Hollywood in Havana: Five Decades of Cuban Posters Promoting U.S. Films" exhibition, the Cuban– and Hollywood–themed party was set up in the museum's ground floor Kosmic Krylon Garage, embellished by Kenny Scharf.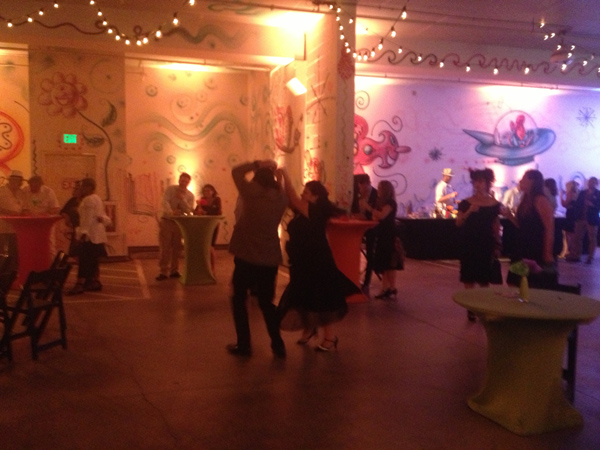 Partygoers could dance to the Latin-American inspired tunes of musicians from the loose confederacy of Yambu Productions or pose for photos in front of a Lyd & Mo pop-flower wall or in the vicinity of a magnificent Vintage classic car (was that a '50s Chevy or what?) The food laid out by Baked It Myself was centered on Cuban-themed bites such as spicy little rice cakes and pulled pork sliders while a full bar kept the evening fueled with libations.
A centerpiece was the silent auction featuring artwork by renowned California artists at truly amazing prices, such as Ed Ruscha, Kenny Scharf, Claire Falkenstein, and Frank Gehry. Later the live auction of one of Dave Lefner's reduction linocuts and a trip to Havana also pepped up the event. If guests needed further activities, tables were set up around the dance floor and food where they could play Dominoes, explore Hollywood trivia, or make flowers and screen prints. If you missed it this time, you'd be advised to watch for it in the future because it is quite the ¡Fiesta! not to miss.