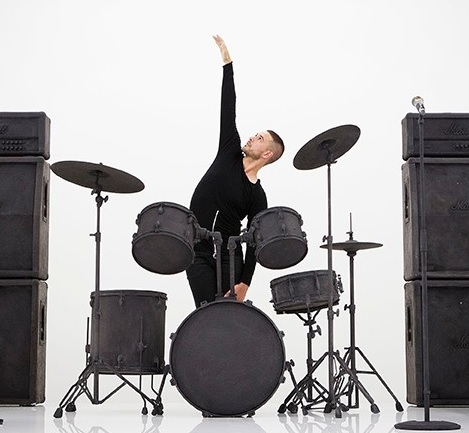 Wednesday, February 8, 2017
7:00 pm - 9:00 pm
Perloff Hall, Room 1302 365 Portola Plaza, Los Angeles CA 90095
On February 8, the National YoungArts Foundation (YoungArts), in partnership with Center for the Art of Performance, University of California Los Angeles (CAP UCLA), will present a free Salon featuring YoungArts alumnus Daniel Arsham (1999 Winner in Visual Arts) alongside long-time collaborator and renowned choreographer Jonah Bokaer. The candid conversation will be moderated by CAP UCLA Executive and Artistic Director Kristy Edmunds, and will explore the artists' ongoing partnership and how they have challenged perceived boundaries between performance art, visual arts, music and design. The Salon is a prelude to Arsham and Bokaer's long-awaited Los Angeles debut of their multidisciplinary collaboration Rules Of The Game, with an original score by Pharrell Williams, which premieres at CAP UCLA's Royce Hall on February 10 at 8pm.
Following the performance, CAP UCLA and YoungArts will co-host Movement 2017, a post-show party on the Royce Hall Terrace designed to bring together passionate art lovers in celebration of the artists and performances that inspire us.
During both the Salon and Movement, attendees will have the opportunity to step on stage into Rules Of The Game through a Virtual Reality experience titled "Skin in the Game." Created by Bokaer, in collaboration with Augur, a creative studio led by director and technologist Ben Paluba, and visual artist Michael Robinson, "Skin in the Game" uses cutting-edge technology—including panoramic 360º video footage—to transport viewers inside the dance, amongst the dancers, as they rehearse and prepare for the performance.