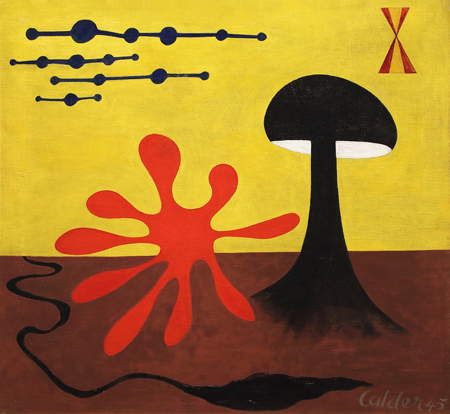 Tuesday, February 21, 2017
12:00 pm - 5:00 pm
357 North La Brea Ave, Los Angeles CA 90036
More than 100 works are presented at Jack Rutberg Fine Arts in its exhibition, "Surreal / Unreal".
The exhibition of paintings, drawings, prints and sculpture from the 1930s to the present expands upon Surrealism — its early years through the present day, and how it informs much of contemporary art.
This wide ranging exhibition includes works by nearly 50 artists, many associated with the original Surrealist Movement early in the 20th century.
Among those included in the exhibition are: Alexander Calder, Hans Burkhardt, René Magritte, Claire Falkenstein, Roberto Matta, Joan Miró, Max Ernst, Karel Appel, Ed Ruscha, George Condo, George Herms, Patrick Graham, George Nama, Bruce Richards, Jordi Alcaraz, Dorothea Tanning, Mark Tobey and others.